"Read the comments."
That's good advice when directing friends to a dubious article or hollow commentary on some newspaper websites.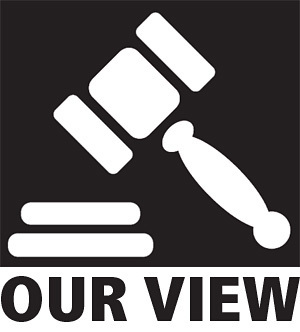 The paid staff will often play it safe with a viewpoint that's strictly vanilla at best. You might direct your friends to read some real information and analysis provided by citizen journalists and unpaid polemicists in the comments below the story.
That's where the fireworks can be, if there are any.
Take the Charleston Gazette-Mail's endorsement of Darrell McGraw for state supreme court. Yes, it's mind-bogglingly addlepated, given McGraw's long (and we think, appalling) record as a former state Supreme Court justice (1976-88) and his subsequent self-serving performance as state attorney general (1992- 2012) for two too-long decades.
But the endorsement is exactly what any discerning West Virginian would have expected – and valued accordingly.
"We have heard former Supreme Court Justice Darrell McGraw described as 'a great conscience,'" the newspaper endorsement begins, without bothering to reveal who said such a ridiculous thing and in what mind-altered condition that person happened to be at the time.
Two paragraphs of boilerplate follow, and then the big finish in simian tones and algorithmic accents: "Darrell McGraw is the best choice. He would serve the state and its people admirably if returned to the state's highest court."
There were only two comments when we last checked, but both are much juicier than the nothing burger above.
"Sorry, he is a loser in this election," comments Tom Butch Booher. "The karma caught up with him in last election, plus he is not on Gayle Manchin's dance card! His best bet is to have his wife, Jorea Marple, run for a state political office!"
And this from Fred Brown: "For the sake of the state, anyone but McGraw. Have you forgotten the last time he was on the court?"
Like we said at the outset, read the comments. That's the best of what some publications have to offer.