Tick, tock. The clock's ticking. Time's running out. The end is near.
No, it's not the approach of the apocalypse, nor the final seconds of a fantastic sales event, nor even the crazy chronometric crocodile in a community theater production of Peter Pan.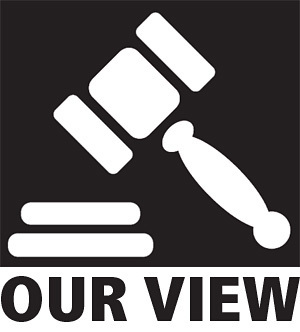 What it is is something that many Americans have been anticipating – and longing for – for eight years now: the beginning of the end of the Obama Administration.
It's so close we can almost feel it – so close that we're tempted to drop our guard now, relax a bit, and start thinking about how to repair the damage that's been done.
The end of the Obama Administration means – or, should mean – the end of the war on coal, the end of the war on traditional values, the end of the war on racial and sexual harmony, the end of all the wars on all the things that keep our melting-pot America together, e pluribus unum.
The tide is definitely turning. Obama's wary opponents and his even warier, ostensible allies are suddenly daring to speak out. The liberals on the Supreme Court, including his nominees, and the waffling centrists are standing up to him.
What a difference a lame duck makes! Not to mention a downward-spiraling, would-be successor.
Witness the latest rebuff from the high court: a unanimous decision affirming the rights of American citizens whose property has been targeted by the U.S. Army Corps of Engineers with a definition of "wetlands" so preposterously broad that it could arguably include every inch of dirt/mud in America.
West Virginia Attorney General Patrick Morrisey and Ohio AG Mike DeWine led a coalition of more than 20 states successfully asserting that American citizens are entitled to challenge the Corps in court whenever their property is designated a protected wetland.
It was a victory for common sense and another signal that the madness is coming to an end, but we've still got months to go. Let's not celebrate 'til January.