Here's a question honest, fair-minded West Virginians should ask themselves: Would Don Blankenship have received the same "justice" if he were a Democrat?
Would the former Massey Energy CEO have been brought to trial if he were a close friend and supporter of Booth Goodwin and Joe Manchin, the two state Democratic Party big shots suspected of having an unfair role in his prosecution?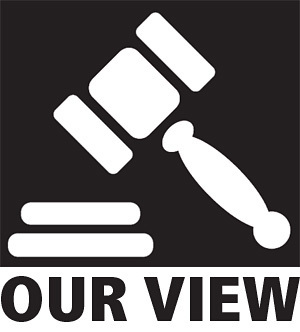 Would the conservative businessman have been sentenced to a year in federal prison if he were a liberal politician advocating big government, wealth redistribution, globalism, gun control, abortion, same-sex marriage, and all the rest?
Blankenship was sentenced to a year in prison and assessed a $250,000 fine on a misdemeanor charge of conspiracy to willfully violate mine safety standards.
The outcome could have been far worse for Blankenship: up to 30 years in prison. To their credit, jurors refused to convict him on three felony charges tenuously tied to the Upper Big Branch mine explosion in 2010, but one has to wonder if they felt compelled to cave on the misdemeanor count just to get the charade over with?
"After a six-week trial, the jury deliberated for ten days and twice announced deadlock, ultimately acquitting on all charges other than the Count One conspiracy to willfully violate mine safety regulations," Blankenship's attorneys emphasize in their motion for appeal.
"That conviction, coming after two deadlock notes and in the other circumstances of this case, merits close appellate scrutiny."
They argue that "the conviction here was unfair and must be reversed because of erroneous legal rulings at trial that conflicted with clear precedent and permitted conviction notwithstanding manifest shortcomings in the government's prosecution theory and in its proof."
Why should the fate of a rich guy like Blankenship concern the average West Virginian?
Because everyone deserves a fair trial. And because, if it were true that a man of his wealth and stature can be prosecuted for political reasons, what chance do the rest of us have?