With the Obama administration, overreach comes from every direction. It seems as if a number of agencies or departments are competing to see which one can go the roguest. The EPA, the IRS, even the CFPB – appear to be overstepping the bounds of authority in a mad rush to harass and hamstring the American public before the presidential term runs out.
CFPB? What is that? Are we now being badgered and bullied by a bureaucracy we never heard of?
The CFPB is better known, if it's known at all, as the Consumer Financial Protection Bureau. Sounds like a good thing, doesn't it? But is it really protecting the financial interests of American consumers, or attempting to restrict the public on behalf of trial attorneys lusting for more opportunities to file class action suits?
West Virginia Attorney General Patrick Morrisey suspects it's the latter.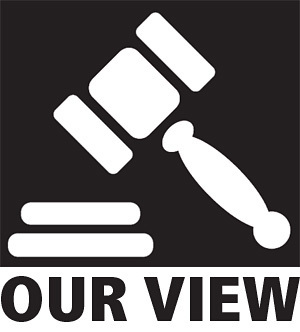 Along with his peers from six other states, Morrisey recently sent a letter to CFPB Executive Secretary Monica Jackson expressing concern that the bureau's proposed rule on arbitration agreements "exceeds the CFPB's statutory authority and fails to advance consumer protection or the broader public interest [and] should be withdrawn."
Morrisey, et al. point out that the bureau's own survey does not support its proposal.
"Despite finding that the modest cost and relatively expeditious pace of arbitration benefits consumers," they note in their letter of protest, "CFPB concluded that pre-dispute arbitration clauses reduce consumer welfare. CFPB further concluded that class actions provide a more effective means for consumers to challenge companies' potentially harmful behaviors than arbitration."
The AGs argue that the rule "completely ignores the public's interest in liberty of contract, is likely to result in a de facto ban on an efficient and simple dispute resolution process for consumers, and fails to recognize that arbitration helps to prevent or reduce backlog in state and federal court dockets."
If the proposed rule is not in the public's interest, in whose interest is it?