The multi-year effort of two Illinois hospital operators to block a rival group from obtaining a permit to build a new facility in their service area finally failed this year when a state appellate panel unanimously ruled against them.
One panel member denounced the permitting process itself and the 1974 Planning Act that established it, calling it "nothing more than an additional corruption tax added to the cost of healthcare in Illinois.
"This legislation is clearly anti-consumer, but pro-politician," the judge wrote. "This legislation assures that money keeps pouring into Illinois politicians not only from those wishing to build new hospitals, but also from incumbent hospitals wishing to avoid any competition.
"By restricting the output of healthcare services and diminishing incentives to pursue innovation," he concluded, "the Planning Act imposes significant and unnecessary costs on healthcare consumers, i.e., the people of Illinois."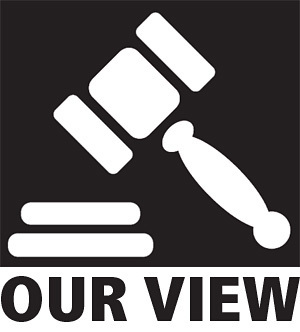 Likewise for the people of West Virginia.
Passed over 40 years ago, the federal Planning Act required state approval of major capital projects in the healthcare industry and provided federal funds to states enacting Certificate of Need (CON) laws. West Virginia passed its CON law in 1977.
When the Planning Act was repealed in 1987 and federal funding withdrawn, several states dropped the CON programs. Not West Virginia.
"It has become increasingly clear that these laws have failed to achieve their goal," said Thomas Stratmann of the Mercatus Center. "CON laws may be diminishing hospital quality and even raising death rates in some cases."
Without CON laws, West Virginia might have 2,400 more hospital beds, half a dozen more hospitals with MRI services, and a dozen more hospitals with CT scans.
Instead, Stratmann said,, "patients must endure longer waiting times, patients have longer travel times, and patients don't have access to as high a quality medical care as they could."
It's time to repeal our CON laws – and other laws that burden too many of us for the sake of a privileged few.