Everyone prefers good times to bad times, but there is one downside to the upside: If the good times last long enough, you can forget how bad the bad times were, you can start to take the good times for granted, you can get bored with the good times, and you can even start to remember the bad times fondly and long for their return.
It's crazy, but it's true. There are actually people in Russia who think they were better off under the communists, and people in Germany who think they had it good under the Nazis. Not many, fortunately, but some.
Believe it or not, there are people in West Virginia who think we were all better off during the bad old days when Darrell McGraw was state attorney general and would vote for him again if he were running this time around.
Have they forgotten how McGraw during his five terms as AG made a habit of using public funds for self-promotion, awarding contingency contracts to cronies, and doing more than any other single person to earn our state the status of a judicial hellhole?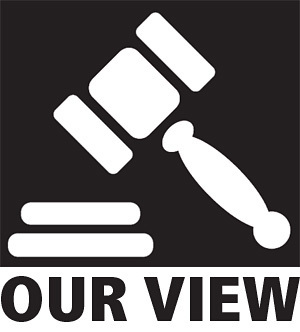 Have they also forgotten how McGraw's replacement, Patrick Morrisey, kept his campaign promise to run the attorney general's office in an ethical and professional manner and undo the damage of his predecessor?
Just last week, Morrisey turned over $1 million to the state's General Revenue Fund. Unlike McGraw, who often kept settlements and other revenues and used them as he pleased, Morrisey has returned money to the general fund six times since he took office, to the tune of $34.5 million.
Like the Carly Simon song says, "These are the good old days." Not in the past. Not back then. Right now.
And we can anticipate that the good times will continue if Morrisey is reelected.
We hope the voters will remember that when they go to the polls next week.