Powered exoskeletons to make us stronger, brain implants to make us smarter –what will they think of next? And these are just two of the amazing technological innovations that will change the way we live in the future.
With technological advances occurring rapidly, it's quite possible that scientists will some day discover ways to prevent, retard, or reverse the effects of aging.
Not everyone wants to live forever. A "mortal" life that never ends may not appeal to some. Still, there'd be fewer reservations about perpetual life on earth if we could remain forever young.
Already, scientists are developing ways to help the blind see and the lame walk, and it may be only a matter of time until prosthetic devices become obsolete as scientists discover how to grow new limbs and organs for those who've lost them.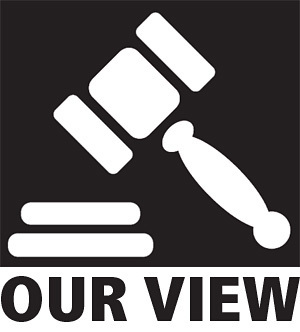 These exciting options for leading a full life again could be just around the corner, but they're not here yet.
In the meantime, we'll keep getting older – and we'll still have to take care of ourselves, try to avoid mishaps, and deal with illness and injury as best we can.
We're truly sorry for the injury that Richard Shamblin suffered in a lawn mower accident in Putnam County two years ago and wish that we could fast-forward (or he could time-travel) to that not-so-distant point in the future when the two toes he lost could be restored – or the accident would not happen in the first place because a robotic mower would cut his yard by itself, or the grass would be genetically modified to grow only so tall.
We don't, however, share his conviction that the manufacturer of the mower (MTD) and the retailer from whom he purchased it (Lowe's) are somehow to blame for a freak accident and deserve to be sued in Kanawha Circuit Court.
Nor do we look forward to a future in which no one accepts responsibility for his or her actions.