"The documents filed in the present case clearly and convincingly show that the respondent, Edward R. Kohout, (1) made a materially false statement in connection with his application for admission to the West Virginia State Bar in violation of DR 1-101(A) of the Code of Professional Responsibility; (2) engaged in conduct involving dishonesty, fraud, deceit, or other misrepresentation, in violation of DR 1-102, by repeatedly concealing the fact that he had attended and been suspended from the Cumberland Law School; and (3) has been suspended for three years from practice before the Bankruptcy Court for the Northern District of West Virginia."
Above is an excerpt from the Supreme Court of Appeals decision suspending the law license of Edward R. Kohout for two years – 21 years ago, back in 1995.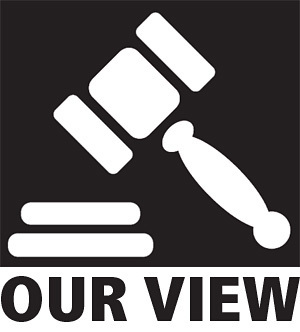 The court also ordered Kohout to "undergo professional counseling [until] he appropriately comprehends and understands the ethical implications of deceit."
Kohout must have convinced someone that he'd acquired a sense of ethics, for he regained his license after the two-year suspension and practiced law until two weeks ago, when the Supreme Court of Appeals announced a lifelong suspension.
"Mr. Kohout's intentional and numerous violations of the Rules, including the conversion of funds belonging to a client and a third party, warrant the annulment of his law license," Justice Brent Benjamin wrote in the majority opinion. "We therefore adopt the sanctions recommended by the [Herald Panel Subcommittee of the Lawyer Disciplinary Board] and order the annulment of Mr. Kohout's license to practice law in the State of West Virginia."
Kohout has been suspended at least three times in the course of his career: once by the Cumberland School of Law of Samford University in Birmingham and twice by our Supreme Court of Appeals, this last time permanently. In case you're wondering, he was suspended from law school after being caught selling books he'd stolen from the university bookstore.
The wonder is how he ever got to be a lawyer.