"If … employees can obtain the services of a union to negotiate and administer a contract without having to pay either union dues or the agency fees, they would – naturally and predictably – be seriously discouraged from joining a union."
Above is an excerpt from Kanawha Circuit Judge Jennifer Bailey's explanation for her decision last August to issue a preliminary injunction blocking the implementation of our state's new right-to-work law. Why employees being "seriously discouraged from joining a union" should be considered a bad thing, something to be remediated by a judge against the will of those same employees, is something Judge Bailey did not explain.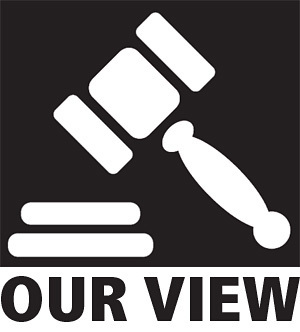 Nevertheless, her expressed aim in issuing the injunction was to avoid the "irreparable harm to unions and union workers" that the law would allegedly cause. What about the irreparable harm to nonunion workers caused by an injunction perpetuating their unwanted and unjust vassalage to unions? That's not a problem?
Does the state have some vested interest in promoting union membership? If it does, someone needs to communicate that little known fact to the legislators who passed the bill prohibiting workers from being required to pay union dues or fees as a condition of employment – and then overrode Gov. Earl Ray Tomblin's veto of it.
The "Workplace Freedom Act" would have gone into effect last July 1st, had it not been challenged in Judge Bailey's accommodating court by representatives of the Teamsters, the West Virginia AFL-CIO, and other unions.
Last week, West Virginia Attorney General Patrick Morrisey's office filed a petition with the state Supreme Court seeking an expedited ruling to overturn Judge Bailey's injunction, arguing that the unions challenging the law "have failed to show any irreparable harm," whereas "both the State and the public will be irreparably harmed by the injunction."
The high court should reject Judge Bailey's tortured support of union tactics and uphold the will of the people as expressed by a super majority of their legislators.