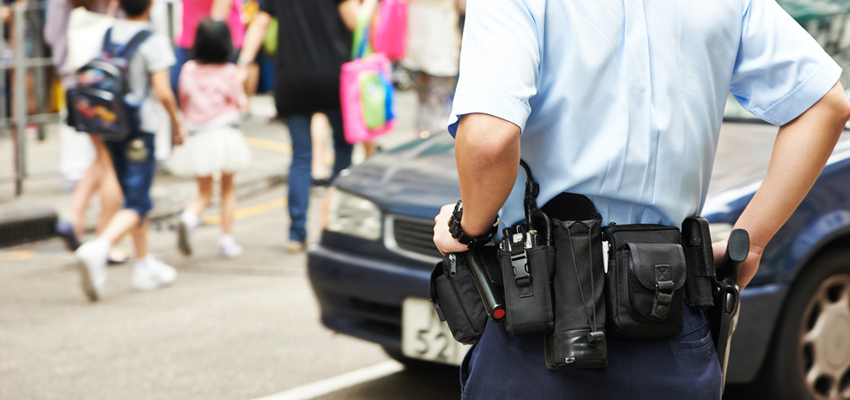 HUNTINGTON – Two women are suing the city of Huntington and a police officer they claim sexually assaulted them.
On March 14, 2015, A.E. and E.W. visited Stonewall, a nightclub in Huntington, and, on their way to enter the nightclub, Joshua Nield, a police officer who was on duty and in full police uniform was parked outside, as he was patrolling the area, according to a complaint filed March 14 in the U.S. District Court for the Southern District of West Virginia.
A.E. and E.W. claim Nield shouted to them that "alcohol is always the answer," when they were entering the nightclub.
The plaintiffs eventually left the Stonewall by vehicle and proceeded to McDonald's on Fifth Avenue, where Nield followed them, according to the suit.
A.E. and E.W. claim when they turned into the parking lot at McDonald's Nield turned on his emergency lights and stopped them.
Nield threatened to arrest the plaintiffs on DUI charges without sufficient evidence and told them that he would make a deal with them where if they went to Captain D's with him, he wouldn't arrest them.
A.E. and E.W. claim they feared for their safety and agreed to meet them across the street after they went through the McDonald's drive thru.
After a brief conversation, Nield instructed the plaintiffs to exit their vehicle and, while they were standing outside their car in a steady rain, Nield informed them they would have to "do stuff" in order to avoid going to jail, including doing the Macarena and the little tea pot dance, according to the suit.
A.E. and E.W. claim when E.W. mimicked a tea pot, Nield responded that it was the "sexiest little teapot I've ever seen."
At that point, Nield's tone changed and he ordered both of the women to put their hands on the car, then behind their backs, according to the suit. Nield then placed them in separate pairs of handcuffs, rubbing his genitalia against them during the process. He also asked, them "how does it feel to be completely and utterly restrained?"
A.E. and E.W. claim during the course of the interaction, E.W. asked Nield if he was required to read them their Miranda rights and he told them it was not necessary and that an officer did not always have to do that.
Nield then instructed A.E. to take her keys from her car and to get into his cruiser and both women got into the front passenger seat of the cruiser, according to the suit.
The plaintiffs claim Nield proceeded to drive them around Huntington recklessly and at excessive speeds while running red lights and rubbed their legs, breasts and other private areas.
Nield stopped at two different isolated areas during the drive and sexually assaulted them, then drove them back to their car, according to the suit.
The plaintiffs claim the next day, they returned to the Stonewall and parked in the parking lot and talk and, while they were talking, Nield arrived and parked his cruiser behind their car in a way that blocked their ability to leave.
Nield approached their vehicle and, after they told him they needed to leave, he told them they were "nothing but trouble" and drove away, according to the suit.
On March 16, 2015, A.E., driving the same car used in both of the previous Stonewall encounters, drove with a friend to Rotary Park and parked in the lot at the top of the hill, according to the suit.
The plaintiffs claim shortly after arriving, a white sedar appeared and passed A.E.'s parked car at a high rate of speed, stopped and then left the partking area. Approximately 15 minutes later, the white sedan returned, stopped and shined lights into A.E.'s car.
Nield then exited the sedan with a flashlight, opened the driver's side door and ordered A.E. to step out of the vehicle, according to the suit. Nield then asked her if her companion was her boyfriend and she replied that it was her ex-boyfriend.
"Defendant Nield then stated something to the effect that E.W. was not with A.E.," the complaint states. "He then told A.E. to 'get out of there' because he had to lock the gates to the park. A.E. got into her vehicle and exited Rotary Park, with Defendant Nield exiting just behind her vehicle."
The plaintiffs claim Huntington was negligent and failed to exercise reasonable or slight care to protect the plaintiffs from harm at the hands of its personnel, agents, officers and/or employees.
The plaintiffs are seeking compensatory and punitive damages. They are being represented by Timothy L. Eves of Eves Law Firm.
In 2014, Nield was named in another lawsuit, alleging he was responsible for the wrongful death of a 66-year-old woman. In that lawsuit, Annie Earle had presented to St. Mary's Medical Center for a facial laceration that she had sustained at her daughter's home.
While Earle was being treated, the staff at the hospital began a mental hygiene assessment and filed a mental hygiene petition to detain her, which was denied. After sitting in the emergency department for 18 hours, Earle left and returned home via her therapist, Donna White. White then left to pick up dinner for Earle, however, when she returned, Earle was gone.
Earle had left the department and was soon stopped by officers of Huntington Police Department, who illegally seized her and forced her to return to the hospital, according to her suit.
At the hospital, the officers were informed that no mental hygiene order had existed and she was approved for discharge. However, a verbal and physical altercation arose between Earle and Nield, wherein Nield slammed Earle to the floor, fracturing her ribs and compressing her thorax, resulting in a punctured heart and her death, according to the 2014 lawsuit.
U.S. District Court for the Southern District of West Virginia case number: 3:17-cv-01885