In 43 out of 50 states, the investigation and prosecution of Medicaid fraud is handled by the state attorney general. West Virginia is one of the seven exceptions. Our Medicaid Fraud Control Unit is part of our state's Department of Health and Human Resources.
Having long argued that the unit should be moved to his office, State Attorney General Patrick Morrisey soon may get his wish if the recently passed Senate Bill 500 is approved by the House of Delegates and signed by the governor.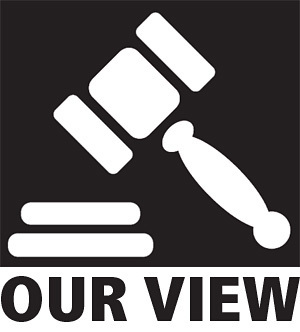 "My office has a proven track record of success in combating disability and consumer fraud," Morrisey said. "Our office will focus that same energy in combating Medicaid fraud, the result of which can lead to a more competitive tax code and greater economic development to help West Virginia reach her full potential."
Morrisey said the unit under Health and Human Services recovers about half of what other states do each year.
"The dollar amounts have been much lower than in other states," he said. "We'd have a much more aggressive approach than we've seen in recent years. I believe we can save many tens of million dollars a year."
Morrisey said he can operate the unit for 10-percent less than its current budget, and he promises to catch fraud faster by using "data-mining" and "predictive analytics." His ultimate aim? To make sure Medicaid funds "go to provide medical care for our low-income residents and families who legitimately need the assistance – not to waste and mismanagement by fraudulent bad actors."
During the course of his tenure as attorney general, Morrisey has made many promises about improving the functioning of his office for the benefit of our state and its citizens. He's kept those promises and shown results. If he thinks he can make the Medicaid Fraud Control Unit more effective and efficient, ensuring that Medicaid funds reach their intended targets, let's give him a chance to prove it.