New allegations about illegal contributions to Supreme Court Justice Robin Davis' 2012 reelection campaign are reviving the conflict scandal she survived three years ago, and raising uncomfortable questions again.
Questions such as: Why hasn't Justice Davis been investigated? Is she above the law? Can anyone appearing before our state supreme court expect to get a fair hearing from a judge like Davis? What will it take to launch a prober of her conduct? How long must our state continue to suffer the embarrassment Davis has caused?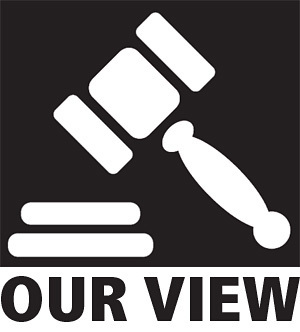 It started in 2014 when ABC's World News Tonight and Nightline aired a story headlined: "Lear Jet Justice in West Virginia? A 'Circus Masquerading as a Court.'"
The story focused on a multimillion-dollar judgment against a West Virginia nursing home, awarded to the McHugh Fuller Law Group of Hattiesburg, Mississippi and later upheld by our state Supreme Court, with a majority opinion written by Davis. Firm principal Michael Fuller had purchased a million-dollar jet from Davis' husband prior to his multimillion-dollar victory.
Having failed to recuse herself, Davis claimed ignorance of the million-dollar jet sale when it later came to light – and ignorance of the fact that Fuller and colleagues had contributed more than $35,000 to her 2012 reelection campaign.
Now The Daily Caller website has revived the story which alleges that Fuller arranged for donations to be made to Davis' reelection campaign through straw donors. Making and receiving contributions in the name of another person are both crimes, as are making and receiving contributions in excess of a legal limit.
Now we have new questions: Will Davis insist she had no knowledge of the straw donations, just as she didn't know about the jet sale and contributions from Fuller and his colleagues? Will Davis do us a favor and just resign?