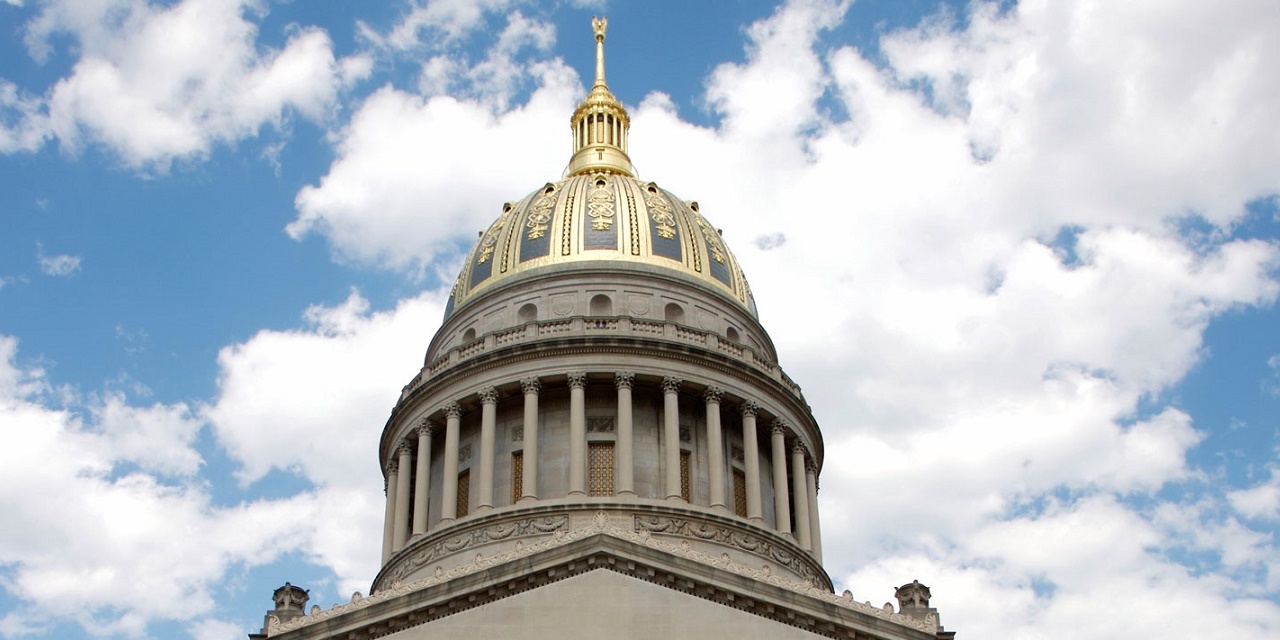 CHARLESTON – The 2017 West Virginia legislative session likely will be remembered for Gov. Jim Justice's whiteboards and bull manure and the amount of time devoted to the state budget.
But all of the posturing and work on other pressing matters also had an impact on the amount of legal reform that was taken up by lawmakers.
"This was a different legislative sessions because of the amount of time focused on the budget and other controversial issues they debated in the last few weeks," said Roman Stauffer, executive director of West Virginia Citizens Against Lawsuit Abuse. "I think that dominated a lot of the time that would've been spent on other issues that might have moved forward otherwise."
Stauffer said he thinks the other priorities are a big reason work on the medical monitoring bill and others didn't see much progress.
"We are pleased the Legislature passed reforms on pre- and post-judgment interest and seller liability," he said. "And we're glad they updated the Medical Professional Liability Act and the Consumer Credit Protection Act."
Two issues that were top priorities for WV CALA were the creation of an intermediate appellate court and a bill about the admissibility of seatbelt usage allowed at trials.
"Those are two reforms that would move West Virginia forward," Stauffer said. "But, both would require much more time by legislators than some of the simple reforms such as the innocent seller legislation. Plus, the intermediate appellate court requires money to implement and create.
"Hopefully, the state budget situation stabilizes soon, and we will be able to discuss how to get it created. There is support in the legislator and with our members. The only thing holding it back is the state budget situation."
The president of a group for state trial lawyers said lawmakers could've spent their time more wisely during the 60-day regular session.
"As we've seen since 2015, a lot of time is being wasted by the West Virginia Legislature considering unnecessary bills that do nothing to address the real challenges facing our state and the people who live here," said Jane E. Peak, president of the West Virginia Association for Justice. "Growing and diversifying our economy and fixing our roads will help to increase the number of good paying jobs for our citizens.
"Yet, the Legislature did little to address those issues during the session."
Stauffer listed a few bills WV CALA were pleased to see passed.
House Bill 2678 was a bill to set pre- and post-judgment interest rates at 2 percentage points above the Fifth Federal Reserve secondary rate. It has a floor of 4 percent, and a ceiling of 9 percent. It passed both houses and already has been signed by Justice.
House Bill 2850 also passed. It would extend liability protections to sellers of products if they weren't involved in the manufacturing. Justice has yet to sign that bill.
Senate Bill 338 changed the MPLA to stop multiple medical malpractice cases being filed for injuries sustained in one incident. Stauffer said attorneys were filing multiple suits as a way to get around caps on damages. Justice has signed the bill into law.
Senate Bill 563 updates the definition of debt collectors and when a debtor can file a claim against a collector. It has yet to be signed by Justice.
"We continue to move forward in ensuring the legal system in West Virginia is fair and impartial," Stauffer said. "At the same time, we are hopeful the Legislature will address issues like the intermediate appellate court, phantom damages and seatbelt admissibility."
Peak said the WVAJ was glad to see House Bill 3093 passed, even though she called it a "watered down" version of the bill to improve broadband access throughout the state.
"But that's not enough," she said. "We must aggressively develop our infrastructure, and that requires spending money on roads. We must improve education to make sure that our workers and young people have access to the education and training they need so that we have a workforce ready for 21st century jobs.
"Accomplishing this requires making hard decisions on the budget and taxes, something that wasn't done during session but will hopefully be accomplished now, if corporate special interests can be kept at bay."
Peak blamed corporate special interests, saying they "have claimed that limiting access to the courts and taking away our rights would fix our economy."
"Two years ago, our Legislature gave them almost everything they wanted, but not a single job came from it," she said. "It's time for legislators to admit they're being misled and move on to real solutions. That is what will attract businesses to our state and grow our economy."