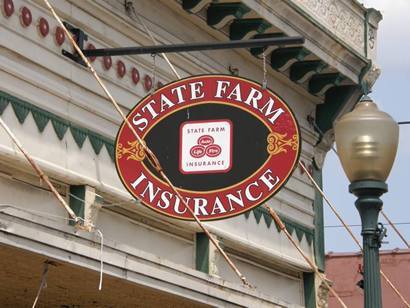 WHEELING – A man is using State Farm Mutual Automobile Insurance Company for breaching its implied covenant of good faith and fair dealing.
On Nov. 11, 2005, John Antal was driving his vehicle when he was struck by a vehicle driven by Allison R. Gorby, whose blood alcohol concentration level was 0.160, according to a complaint filed Oct. 31 in Ohio Circuit Court and removed to federal court on March 20.
Antal claims his insurance policy was through State Farm.
Due to the negligence, carelessness and wrongful conduct of Gorby, Antal received injuries; physical pain and suffering; mental anguish and emotional pain; loss of enjoyment of life; loss of household services; medical expenses; permanency of injuries, according to the suit.
Antal claims State Farm had its counsel defend itself and its interest in a lawsuit in 2007 and on Oct. 31, 2013, Antal's first-party claim for underinsured motorist bodily injury benefits settled or was ultimately resolved.
As a result of the wrongful denial of Antal's multiple settlement demands for underinsured motorists bodily injury policy benefits against State Farm under the automobile insurance policy, Antal sustained damages and losses, according to the suit.
Prior to the settlement on Oct. 31, 2013, Antal, through his attorneys, advised the defendant that his claim for benefits was covered under the policy and that his damages exceeded all offers of settlement by State Farm and that liability was reasonably clear, according to the suit.
Antal claims State Farm had multiple opportunities to settle his claim for underinsured motor vehicle insurance policy benefits and refused and failed to timely setting his claim for underinsured motorist bodily injury policy benefits under his policy.
Antal is seeking compensatory and punitive damages with pre- and post-judgment interest. He is being represented by Jacob M. Robinson of Robinson Law Offices.
The case is assigned to District Judgea Frederick P. Stamp Jr.
U.S. District Court for the Northern District of West Virginia case number: 5:15-cv-00036