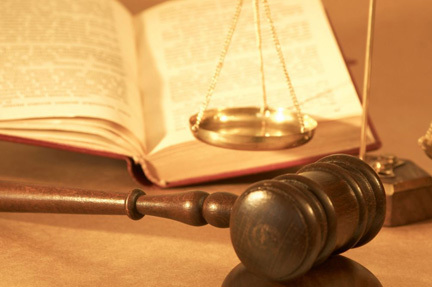 CHARLESTON -- On Oct. 25, 135 lawyers were admitted to practice law in the State of West Virginia during a ceremony before the Supreme Court of Appeals.

These individuals were admitted after successfully completing the bar examination or by reciprocity.

They are:

Troy Daniel Adams, James Hartman Adkins, Ambria Monique Adkins, Sandra L. Alven, Joseph Lawrence Amos Jr., Jacqueline Brooke Atchison, John-Mark Atkinson, Natalie Rose Atkinson, Danielle Maiolo Bacco, Brian Dunlap Bailey, James Marion Bailey, Adam Edward Barney, Alyssa E. Baute, Justin Michael Baylor, Margaret Elizabeth Bird, Barry Cameron Blair, David A. Bosak, Kimberly Ann Brown, Sara E. Brown, Sean Michael Buckley, James Anthony Burdoff III, Brady Austin Campbell, Willard Clinton Carte, Michael M. Cary, John Wesley Chancey, Nathan Christopher Chapman, Braden Lee Christopher, Erin Alyse Clark, Heidi Elaine Cole, Kayla Anne Cook, Janeth A. Cornelious, Justin Ernest Craft, Colleen Michelle D'Ottavio, Mark Curtis Dean, Jennifer Renee Dempsey, Emily E. Diederich, Robert Michael Doherty, David Peter Ducatman, Zachary Stuart Dyer, Joy Catherine Einstein, Lauren Ashley Estep, Lisa Ann Estes, Andrew Steven Felts, Jamie Gail Fillippi, Brittany Elizabeth Fleming, James Thomas Fogartie, Jerry Ray Fowler II, Megan L. Fulcher, Michael Todd Fulks, II, Lindsay M. Gainer, Lawrence Edward Goodwin Jr., Alex Manuel Greenberg, Justin Nathaniel Gregory, Kathleen Keough Griebel, Charles David Hall, Roger Clen Hanshaw, Andrew Joseph Harris, Iram Hasan, Brandon Lee Hatfield, Eric Paul Hensil, Zachary Lee Houchin, Tammy Dennis Howell, Keisha Nicole Jackson, Brian Patrick Jett, Jared Joseph Jones, Christen Marie Justice, Suzy Kim, Emily Lee Kirksey, Dennis Bryan Kittle, Matthew Lewis Lambach, Tyler Grant Lansden, Alexandria Dawn Lay, Jacob Dean Layne, Daniel Tyler LeMasters, Peter Brandon Lewis, Lance David Littell, Rachel O. Livingood, Katherine Aileen Lowery, Thomas Anthony Luckini, Abigail L. Marusic, Sarah Bethany Massey, Kimberly Erin McGann, Lindsey Deseree Christine McIntosh, Carolyn Ann McLain, Timothy Allan Montgomery, Jared Thomas Moore, Michael James Moore, Meghan Ann Moran, Ann Marie Morelli, Dean Robert Morgan, Michael Everette Mullins, Catherine Alexandra O'Connor, Lauren Michelle Palmer, Thompson Robert Pearcy, Emmett Wade Pepper, Elizabeth Adair Petty, Amanda Leigh Fitzhugh Porter, Jessie Feather Reckart, Emily Marie Renzelli, Courtney Nicole Richardson, Marc Alexander Rigsby, Katherine Marie Santmyer, Matthew Charles Schrebe, Adam James Schwendeman, Jacob Ray Shaffer, Andrew Ronald Shumate, Lawrence Rocco Skrzysowski, Sarah Franklin Smith, Lindsay Griffin Smith, Betsy Lynn Stewart, Steven Andrew Stonestreet, Matthew A. Stout, William Christopher Swett, James McGill Tartaglia, James Paul Tomasik, Kyle Thomas Turnbull, Lauren Kimberly Turner, Tiffany Renee VanderKolk, Brittany Leah Vascik, Amy Jean Vernon-Jones, Margaret Anne VonDolteren, Laura Ann Wagner, Andrew Stephen Webster, Sean Michael Whelan, Lisa Renee Whisler, Sara Natania Whitaker, Alan Matthew White, Lauren Alise Williams, Justin Lee Williams, William Shane Wilson, Jaime Brett Wisegarver, Jeremy Bryan Wolfe, Lexington Victoria Wolff, Robert Michael Wyatt II, Rebecca Gratson Yanos.