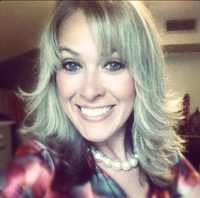 CHARLESTON – Though by a closer margin this time around, a constitutional amendment to repeal term limits on county sheriffs has been defeated for the fourth time in 30 years.

In addition to candidates for national, state and county offices, voters were asked to consider approving an amendment to the state constitution repealing a 1973 amendment limiting sheriffs to two consecutive terms. Similar efforts at repeal in 1982, 1986 and 1994 failed by wide margins.

According to the Secretary of State's website, of the 391,508 ballots cast, 202,869 or 52 percent voted against repeal while 188,639 voted for it. Though disappointed the measure failed, Rudi Raynes-Kidder, executive director of the West Virginia Sheriffs' Association, said the four-point margin was a small victory.

"Of course we're disappointed, but we're also pleased to see that it did as well this time on the ballot," she said.

WVSA argued the term limits are unfair to sheriffs as, aside from the governor, it is the only elected office in the state that is limited to two consecutive terms. Also, West Virginia is only one of three states, along with Indiana and New Mexico, that has term limits on sheriffs.

Though there's been no discussion by the WVSA's board to get the measure put on the ballot again in a future election, Raynes-Kidder said that's not to mean the idea has been ruled out.