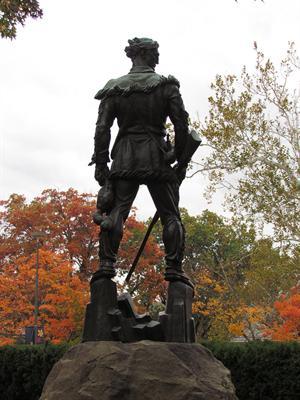 CLARKSBURG – A former West Virginia University School of Pharmacy student has filed a lawsuit in federal court against the school and his former professors, alleging his dismissal from the program last year was racially and religiously motivated.
Plaintiff Basil Al-Asbahi filed his lawsuit in the U.S. District Court for the Northern District of West Virginia. Judge Irene M. Keeley has been assigned the case.
The named defendants include: the West Virginia University Board of Governors; the West Virginia University School of Pharmacy; Dr. Elizabeth Scharman; Dr. Terrence L. Schwinghammer; Dr. Jay L. Martello; Dr. Patricia Chase; Dr. Lena Maynor; Dr. Mary Euler; Dr. Christopher C. Colenda; and Dr. Chadrick Lowther.
Al-Asbahi, who is of Arab descent and practices Islam, alleges in his complaint that his professors formed a conspiracy to "find an excuse" to dismiss him from WVU's Doctors of Pharmacy Program.
He argues that his dismissal was motivated "in substantial part" by racial animosity towards his religion and his Arab/Middle Eastern descent.
Al-Asbahi, a graduate of Marshall University, was admitted to the pharmacy program in 2009. A tiny number of persons of Arab descent or Muslims are enrolled in the program, he noted in his complaint.
He was dismissed from the program in his fourth and final year, on Aug. 1, 2014.
He contends he has since been denied an opportunity to appeal the decision to the university's Committee on Academic and Professional Integrity.
Al-Asbahi, who filed his lawsuit as a result of the denial, argues he was a "solid student" and made satisfactory progress in his academic and clinical studies, receiving satisfactory grades after what he describes as an "early stumble."
He noted that dismissal of a student from the program in the final year "virtually never happens."
"Defendants have a pecuniary interest in graduating all students from the Program in the expectation that they will later donate to Defendants' endowment or otherwise," he wrote in his 24-page complaint.
Among his allegations: Lowther, a cardiology clinical specialist at Charleston Area Medical Center Memorial Hospital, "brusquely and publicly scolded" Al-Asbahi for requesting a short dispensation to pray at a local mosque.
"In contrast, Defendant Lowther routinely granted corresponding religious dispensations for Christians and Jews," Al-Asbahi alleges.
Lowther ultimately failed Al-Asbahi in his acute care rotation in critical care, the lawsuit states.
Al-Asbahi is seeking the following:
- An injunction requiring the defendants to permit him to appeal his failing grade in his summer 2014 acute care rotation to the committee for a hearing;
- An injunction against the pharmacy school and BOG reinstating him as a student and changing his failing grade in the 2014 acute care rotation to passing;
- Compensatory and punitive damages for violation of his procedural due process rights;
- Damages for breach of contract and promissory estoppel;
- A mandate that the defendants correct Al-Asbahi's academic and/or disciplinary record to remove any failing or incomplete grades, marks or notations;
- A mandate that the defendants immediately permit him to re-enroll in the pharmacy school and reinstate him in full as a student in good standing therein to permit him to complete his senior/final year in the SOP; and
- Attorney fees, costs and prejudgment interest.
Clarksburg law firm Goddard & Wagoner PLLC is representing Al-Asbahi in the case.
U.S. District Court for the Northern District of West Virginia; case number 1:15-cv-144