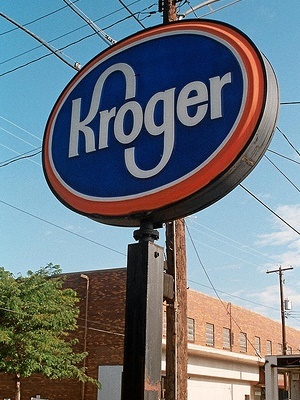 CHARLESTON – A Raleigh County woman is suing Kroger, alleging negligence after a fall at a grocery store that she says led to medical expenses.
Donna Jean Long, of Raleigh County filed a lawsuit in Kanawha Circuit Court against the Kroger Co., alleging negligence.
According to the complaint, on Aug. 6, 2013, Long was a customer at the Kroger grocery store at Ashton Place Plaza in Charleston when she slipped and fell in a clear, wet substance upon entering. The suit says there was no signage to indicate one should watch out for such a hazard anywhere in the store.
As a direct result of her fall, the lawsuit states, the plaintiff sustained injuries to her back, left shoulder, left arm, left wrist, left hand, left knee and left ankle and was taken to Thomas Memorial Hospital for emergency medical treatment. Some of these injuries were temporary, others of a more permanent nature, the suit says.
The plaintiff says Kroger was negligent for not posting warnings and failure to mop up the liquid in question.
Long seeks fair compensation for her medical expenses, court costs, attorney fees, interest and any other relief the court deems fair. She is represented by attorney Robert B. Kuenzel of Kuenzel & Associates in Chapmanville. The case has been assigned to Circuit Court Judge Duke Bloom.
Kanawha Circuit Court case number 15-C-1439.