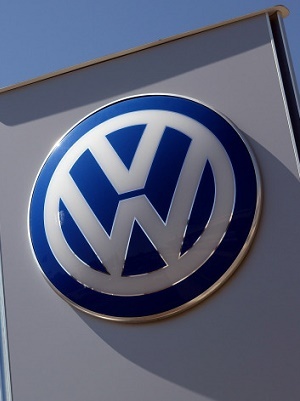 CHARLESTON — West Virginia Attorney General Patrick Morrisey's office has filed a complaint against Volkswagen over the company's recent admission that its diesel engines emit higher levels of pollutants than it claims.
The complaint, filed Oct. 2 in Kanawha Circuit Court, alleges Volkswagen's "clean diesel" vehicles with Turbo-charged Direct Injection (TDI) engines violate the West Virginia Consumer Credit and Protection Act. The suit claims VW fraudulently manufactured, advertised, and sold a line of engines that emit elevated levels of certain pollutants.
In May 2014, the Center for Alternative Fuels, Engines & Emissions at West Virginia University conducted a study that found elevated levels of emissions on several Volkswagen cars. The center then turned over this data to the U.S. Environmental Protection Agency (EPA) and the California Air Resources Board.
The complaint alleges Volkswagen equipped these vehicles with a "defeat device" that makes emissions appear compliant when the vehicle is being tested, but suppresses emissions controls to increase performance and fuel economy when operating normally, allowing the vehicles to cheat U.S. emissions tests and also emit up to 40 times the permissible levels of certain pollutants.
"West Virginia consumers responded to Volkswagen's advertising by purchasing TDI clean diesel models, expecting that their vehicles would be environmentally friendly, fuel efficient, and high performance as advertised," Morrisey said in a press release. "According to the complaint, Volkswagen will not be able to comply with the EPA order to make the affected vehicles comply with emissions standards without substantially degrading their performance and fuel efficiency to a level below what was advertised."
The complaint asks for civil penalties of $5,000 per violation; for the court to require Volkswagen provide West Virginia consumers full refunds of the premium paid for the TDI clean diesel vehicles; for the depreciation of the affected vehicles; for expected costs incurred after issue repairs; and for all costs of this matter.
The EPA states the following Volkswagen diesel models have been affected: 2009-2015 VW Jetta; 2009-2015 VW Beetle; 2009-2015 VW Golf; 2014-2015 VW Passat; and 2009-2015 Audi A3.
The case has been assigned to Kanawha Circuit Judge Charles E. King.
Kanawha County Circuit Court case number 15-C-1833