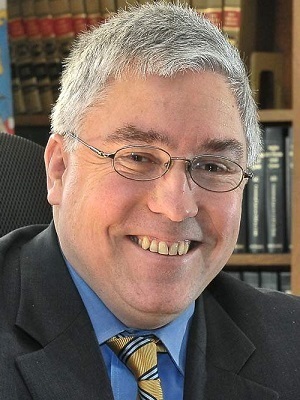 CHARLESTON — West Virginia Attorney General Patrick Morrisey's office, in cooperation with the U.S. Justice Department and other state attorneys general, has reached an agreement that allows Springleaf Holdings to proceed with its acquisition of OneMain Financial Holdings from CitiFinancial Credit Company.
The settlement, announced Nov. 13, requires Springleaf to divest 127 branches from the merged company, including six in West Virginia where Springleaf and OneMain operate within the same area. Those branches are located in Barboursville, Lewisburg, Logan, Oak Hill, Princeton and South Charleston.
West Virginia's six divested branches will be acquired by Lendmark Financial Services, which already operates in Clarksburg, Martinsburg and Morgantown.
"Today's announcement allows Springleaf's acquisition to move forward, while ensuring consumers still benefit from a competitive marketplace in those cities," Morrisey said in a statement.
Specifics of the agreement require Springleaf to waive all non-competition agreements so the acquiring company can offer jobs to the existing employees. It also must preserve all existing relationships with loan customers and provide back office/technical support to the new company for up to six months.
"The settlement will provide an opportunity for Lendmark to enter the market, alleviating the competitive concerns created by the proposed transaction," Morrisey said.
Springleaf's acquisition of OneMain is valued at $4.25 billion. The 127 divested branches carry more than $600 million in loan receivables combined.
Friday's action by the Justice Department, West Virginia and partnering states blocked Springleaf's proposed acquisition, but then allowed it to move forward with the proposed settlement that, if approved by the court, would resolve the competitive concerns.
Without the divestiture, subprime borrowers seeking personal installment loans in West Virginia and 10 other states would face fewer choices. Such loans are fixed-rate, fixed-term and fully amortized products marketed to consumers who have limited access to credit from traditional banking institutions.
The federal complaint states Springleaf and OneMain are the two largest providers of personal installment loans to subprime borrowers. Both specialize in large amounts typically ranging from $3,000 to $6,000, target the same customer base and do so with a significant degree of geographic overlap – sometimes within five miles of each other.
The loss of head-to-head competition between Springleaf and OneMain would result in a reduction of customer choice without the divestments. Such a result likely would drive subprime borrowers to much more expensive forms of credit or leave them with no reasonable alternative.
Morrisey said he believes Lendmark's introduction into new areas of West Virginia will enhance its competitive presence at its existing locations in Clarksburg, Martinsburg and Morgantown.
In addition to maintaining competition, the agreement reimburses the state of West Virginia for fees and costs associated with the investigation. The partnering states are Colorado, Idaho, Pennsylvania, Texas, Virginia and Washington.
The U.S. District Court for the District of Columbia will hold a comment period of at least 60 days on the proposed settlement. Following the comment period, the court will determine whether the agreement is "in the public interest."