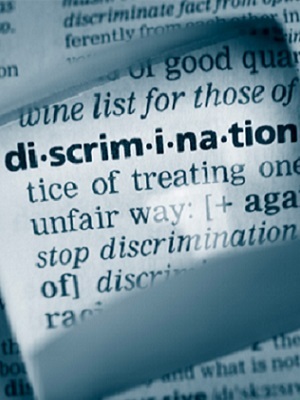 CLARKSBURG – A woman is suing the Marion County Coal Company alleging discrimination and retaliation.
Murray American Energy was also named as a defendant in the suit.
Alyssa Moate Larry was an employee of the defendants and worked at the Loveridge Mine, where she met or exceeded the reasonable expectations of the defendants in her job performance, according to a complaint filed Oct. 20 in Monongalia Circuit Court and removed to the U.S. District Court for the Southern District of West Virginia.
Larry claims in March 2014, she was promoted to human resources coordinator and given an approximately 25 percent raise in her salary.
That raise was followed by a 5 percent performance salary raise in November 2014 and a 2.5 percent annual increase in January.
In February, she gave birth to a child and was off work for six weeks, according to the suit. Upon returning on March 23, she needed to take up to three breaks per day to pump breastmilk for her baby and this accommodation was provided by her immediate supervisor at Marion. She was not, however, provided with a sanitary location in which to pump, but was required to use the bathroom.
Larry claims on April 27, a male employee, Eric Zuchowski, was promoted from mine clerk to human resources coordinator, like Larry.
On May 28, Larry was told by her supervisor that because of mining market conditions, her job was being eliminated and she was being laid off from work, according to the suit.
Larry claims although there were approximately 33 other employees laid off at the time, she was the only employee in administration that was laid off. Zuchowski, who had only been promoted the month before, was not laid off and retained his job as a human resources coordinator.
The plaintiff was not told why she was laid off as opposed to Zuchoski and, soon after she was laid off, Ilya Shlyahovsky, another male employee, was transferred in from another mine to do the job that Larry had been performing, according to the suit.
Larry claims she was laid off because of her sex, pregnancy and pregnancy-related accommodation.
The defendants violated the West Virginia Human Rights Act and wrongfully terminated Larry's employment, according to the suit.
Larry is seeking compensatory and punitive damages with pre-judgment interest. She is being represented by Jane E. Peak of Allan N. Karlin & Associates.
The case is assigned to Distirct Judge Irene Keeley.
Marion and Murray are represented by William E. Robinson and Jacob R. Shaffer of Dinsmore & Shohl LLP.
U.S. District Court for the Northern District of West Virginia Case number: 1:15-cv-00212