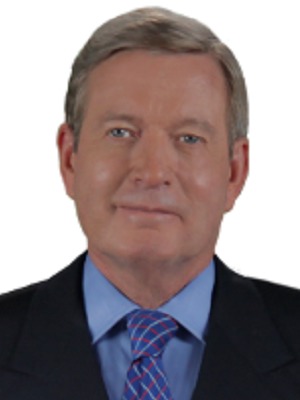 CHARLESTON – A man has been sentenced to 12 years for the violent robbery of Charleston doctor and attorney Richard Lindsay.
The incident occurred on Oct. 13, 2014, at Lindsay's office on Virginia Street.
"This man was out back of the office when I arrived, and I had never seen him before," Lindsay said. "He assaulted me and stole my wallet and ran."
Lindsay said John Underwood Jr. was a lot bigger than he was, so it was fortunate that he survived.
"He was also 37 years old, and, at the time, I was 65," he said. "He reached into my coat pocket and took my wallet, but he ended up taking the wallet I keep my credit cards in and not my cash."
Lindsay said he also tried to rip his watch from his wrist, but it did not come off.
Lindsay said his office manager came to the hospital and brought a photo of Underwood and asked if it was the man who had attacked him.
"When I said, 'yes, that's him' she told me that it was Jennifer [Underwood]'s husband," Lindsay said. "She was a paralegal I had fired two months earlier because I believed she was stealing money from the office."
Lindsay said after he had fired Jennifer Underwood, his office manager went online and looked to see if she had a criminal past. While Jennifer Underwood did not, her husband did.
Barbara Brown, a Kanawha public defender who represented John Underwood, said in court Dec. 8 that John Underwood's wife could not find employment elsewhere because Lindsay had made derogatory remarks about her to a number of people.
Lindsay said he had never received any job inquires about Jennifer Underwood and that he was raised to not say negative things about women.
"Justice is done," Lindsay said. "He got a 12-year sentence for the robbery."
Lindsay said because the incident, four out of the eight people who work at the law office now have concealed weapon permits and more security has been added to the office.
"It is pretty sad," Lindsay said. "But, I feel safer since I started carrying a gun."
John Underwood, who is now 38, pleaded guilty to first-degree robbery, which is a felony.
Lindsay said he had fired Jennifer Underwood after he caught her stealing money from him.
"We have a kitchen, where we all have lunch, and Jennifer didn't eat lunch with us, but one day I left some extra money in my office and went down to eat," he said. "I saw her leave, and I went back to my office and saw that the money was gone."
Lindsay said Jennifer Underwood called later to say she would not be coming in for the rest of the day.
"The next morning, when she arrived, I fired her," he said. "We've had the same eight people working here for years and never had any problems. She started and money was missing."
Assistant Kanawha Prosecutor Maryclaire Akers asked King to sentence John Underwood to 15 years in prison. Brown asked for an alternative sentence, such as probation or home confinement. She also suggested a 10-year prison sentence, but that it be suspended to allow him to complete a faith-based program through the Salvation Army to prove he could stay out of trouble.
John Underwood apologized for the incident in the courtroom, stating that he prayed for Lindsay and hoped one day he would forgive him for what he did.