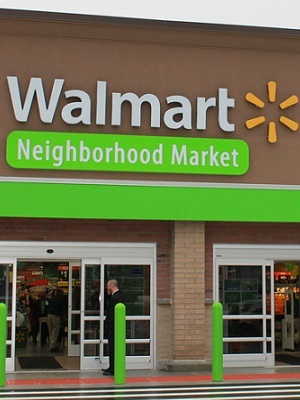 WINFIELD – A judge has ruled against the Putnam County Board of Zoning Appeals by denying a permit that would have allowed a Wal-Mart Neighborhood Market to be built in Teays Valley.
Circuit Judge John Cummings on Jan. 8 overturned the permit of the board, siding with a group of residents who had fought the building of the store because they said it would create more traffic congestion and bring other issues to their neighborhood along W.Va. 34.
Wal-Mart can re-apply for the permit or apply for a permit at another location, the judge said.
The group of residents called the "Keep the Promise" coalition were pleased.
"We're very happy," Keep the Promise member Jennifer Martone told WSAZ. "We didn't feel it was necessary to put a building of that size in a neighborhood."
The Neighborhood Market was to be built along Teays Valley Road near the Fox Run neighborhood. It would have been about 43,000 square feet.
Keep the Promise filed its appeal in August, saying the Board of Zoning Appeals relied on inaccurate traffic study information.