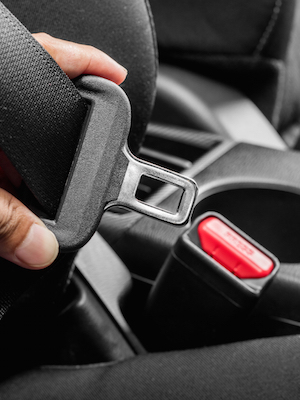 | Shutterstock.com
HINTON — A man who was injured in a motor vehicle accident while using a company vehicle is suing his employer and doctors alleging violations of state and federal regulations.
Mark A. Wolford, II, who is a Talcott resident, filed a lawsuit on Jan. 25 in the Summers Circuit Court against R.T. Rogers Oil Co. Inc.; Precision Delivery Inc., the successor to R.T. Rogers; William H. Combs; Dr. Steven Richman; Dr. Joe Othman; and Brickstreet Insurance.
According to the lawsuit, Wolford was ordered by Combs, his supervisor at R.T. Rogers to drive the company truck despite slippery roads and hazardous conditions due to a snowstorm. Cole allegedly was aware that the truck had inoperable seat belts. When Wolford refused to drive because of the lack of seat belts and the bad weather, Combs threatened termination, the suit states.
As a result of the accident, Wolford says he suffered severe and irreparable injuries, which were exasperated when Richman allegedly conspired with R.T. Rogers to keep Wolford from having lost time due to the accident. Wolford claims Richman's actions violated the Health Insurance Portability and Accountability Act, in addition to exasperating his injuries. Othman also allegedly failed to identify all of Wolford's injuries. Finally, Brickstreet allegedly improperly handled the compensation case, which denied proper care and medical treatment.
Wolford is seeking compensation for his pain and suffering, as well as lost earnings, proper treatment, compensation for injuries, future lost earnings, punitive and compensatory damages, and costs and attorney fees. Wolford will represent himself.
Summers Circuit Court case number 16-C-4