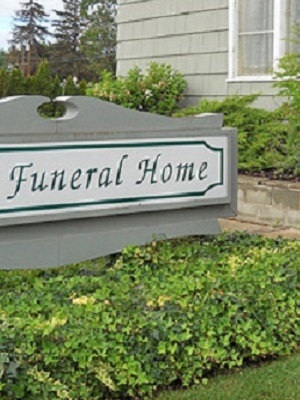 BECKLEY – A Fayette County woman is suing S.E. Funeral Homes of West Virginia Inc. after she claims her employment was wrongfully terminated.
The Estate of John Attilli and John Dawson also were named as defendants in the suit.
Kara D. Kucner was employed for the funeral home for approximately one year and five months and during the course of her employment, she complied with all rules and Codes of Conduct and Ethics, according to a complaint filed Feb. 22 in Raleigh Circuit Court.
Kucner claims on Aug. 21, the defendants willfully, maliciously and unlawfully terminated her employment.
The plaintiff endured a hostile work environment after reporting a co-workers' insubordinate behaviors, questioning Attilli about fraudulent expense reports and questioning Attilli about the reason another co-worker was being terminated, according to the suit.
Kucner claims she was also subjected to gender discrimination and she filed internal complaints with regard to her treatment.
The plaintiff was subjected to sexual harassment and the defendants actions were outrageous and constituted unlawful reprisal against Kucner for making a complaint about sexual harassment, according to the suit.
She says she was told "if she had balls the size of her tits, they would work harder and (the) funeral home would be better off." She also was told her chest would benefit the company in commercials by bringing "in all the old perverts with those."
Kucner also was told funeral homes should be run by men and that staff "would never respect a woman."
She also claims she was kept from "vital information regarding found remains of certain individuals" who died in the Upper Big Branch mine explosion in 2010. She says it was secretly stored by Gary Diehl, a friend of Attilli, "without her knowledge for cremation, along with the files regarding these individuals hidden in a drawer."
Kucner claims she has been annoyed, aggravated, suffered financially and suffered emotional distress.
Kucner is seeking compensatory and punitive damages with pre-judgment interest. She is being represented by Anthony M. Salvatore of Hewitt & Salvatore PLLC.
Raleigh Circuit Court case number: 16-C-95