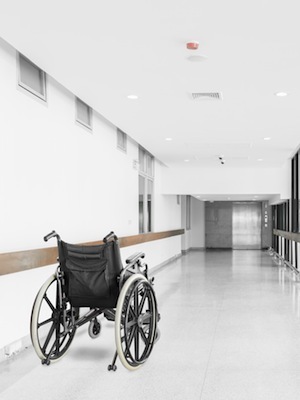 CHARLESTON – Two lawsuits have been filed against HCR ManorCare LLC after the plaintiffs claim they were subjected to nursing home negligence.
HCR ManorCare Inc.; HCRMC Operations LLC; Manor Care Inc.; HCR Manor Care Services LLC; HCR IV Healthcare LLC; Heartland Employment Services LLC; Heartland of Martinsburg WV LLC; Nancy Mason; John Does 1 through 10; and Unidentified Entities 1 through 10 (as to Heartland of Martinsburg) were also named as defendants in the suits.
Helen Carr was a resident of Heartland of Martinsburg from April 1, 2014, through Oct. 24, 2014, and Mary Etta Youngblood was a resident at the nursing home from May 13, 2014, through May 30, 2014, according to two complaints filed April 4 in Kanawha Circuit Court.
Tammy Carr, on behalf of the Estate of Helen Carr, claims Helen Carr was 69 when she was admitted to the nursing home and she suffered falls, fractures and, ultimately, her death, because of physical and emotional trauma she suffered at the nursing home.
Mary Beth Youngblood, on behalf of the Estate of Mary Etta Youngblood, claims Mary Etta Youngblood suffered pressure sores, infections, sepsis, pneumonia, and death due to the defendants' actions.
The defendants were aware of systemic staffing problems at Heartland of Martinsburg throughout Helen Carr and Mary Etta Youngblood's residencies and were aware of the dangerous environment that was created by the methods of management and/or control at all of their facilities, according to the suits.
Tammy Carr and Mary Beth Youngblood claim the defendants were negligent and caused their mothers' injuries and deaths.
The defendants violated West Virginia code by failing to properly care for Helen Carr and Mary Etta Youngblood, according to the suits.
The plaintiffs are seeking compensatory and punitive damages. They are being represented by James B. McHugh, Michael J. Fuller Jr., D. Bryant Chaffin, Ka'Leya Q. Hardin and Kendra R. Fokakis of McHugh Fuller Law Group.
Kanawha Circuit Court case numbers: 16-C-474, 16-C-490