CHARLESTON – A victory in the May 10 state Supreme Court election could mean big bucks for two of the candidates.
Bill Wooton's state pension would increase by more than 700 percent after he served a little more than three years as a Supreme Cout justice. And Darrell McGraw's would jump from almost $75,000 to nearly $115,000 annually after three years.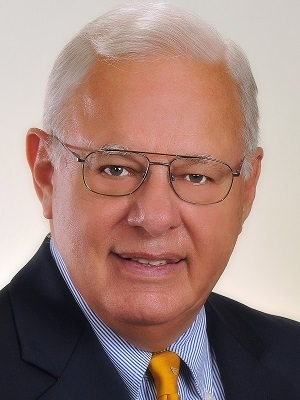 Wooton
State records show Wooton, a former state lawmaker, currently draws a monthly gross pension of $1,036.04. That's an annual amount of $12,432.48. After just a few years on the bench, his annual pension would be $87,040.
Wooton, who currently has 28 years and 10 months of credit under the state Consolidated Public Retirement Board's Public Employees Retirement System (PERS), would earn a salary of $136,000 as a Supreme Court justice.
Under the PERS plan, a state employee's number of years of service is multiplied by two. That number is the percentage of the last three years of his state salary the retiree receives as a pension.
So, if Wooton, currently 71, retired after three years and two months on the bench, his pension would increase to $7,253.33 per month or $87,040 per year. That's based on 32 years of service. If he retired after just three years on the bench with 31 years of service, his annual pension would be $84,320 or $7,026.67 per month.
McGraw, currently 79, is the only other state Supreme Court candidate currently drawing a state pension.
He also draws his from PERS plan, and his monthly gross pension is $6,227.78. That's $74,733.36 per year. That's based on his 39 years and 4 months of service credit in government with his last salary being $95,000 annually as state Attorney General.
If elected, McGraw would be able to retire and draw a PERS pension of $114,240 annually after serving three years on the bench with the $136,000 annual salary. That equates to $9,520 per month, and it's based on 42 years of service.
Wooton served 24 years in the state Senate and House of Delegates, and he also worked as an assistant state attorney general and an assistant Raleigh County prosecuting attorney. He also has served in the West Virginia Army National Guard.
McGraw served 20 years as attorney general, 12 previous years as state Supreme Court justice, four years as general counsel to former Gov. Hulett Smith and some time as counsel to the state Legislature. He also served in the United States Army.
If he is re-elected, current Justice Brent Benjamin could retire after seven more years of service with a $102,000 pension.
Wooton, McGraw and Benjamin are two of the five candidates seeking one seat on the Supreme Court. Also running are Morgantown attorney Beth Walker and Clay County attorney Wayne King. The non-partisan judicial election is May 10.
If Walker or King were elected, they would receive the $102,000 pension sometime in their second term after hitting the required qualifying numbers under the CPRB's Judicial Retirement System.