CHARLESTON — West Virginia does an OK job when it comes to representation of people of color on the judicial bench, but is the worst in the nation in terms of the percentage of women as judges, and the reasons why aren't clear, according to a law professor who co-authored a study on judicial representation.
West Virginia has a minority population of approximately 7.5 percent and approximately 8 percent of the state's judges are people of color, Tracey George, a professor at Vanderbilt University's law school and co-author of the report "The Gavel Gap" said. But it falls well below what would be expected for the number and percentage of women on the bench, she said.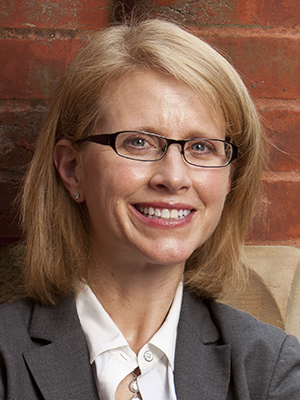 Tracey George | Courtesy of Vanderbilt University
"I think what's surprising in West Virginia is the lack of women on the bench," George told the The West Virginia Record. "In West Virginia, like most states, women as a percentage of the population are around 50 percent. In West Virginia, it's a little bit above 50 percent. Women as a percentage of state judges is about 11 percent. It's the worst in the nation in terms of the percentage of women on the courts. I find this perplexing. I don't know why West Virginia scores so poorly on this measure, but you're talking about very, very few women serving on trial and appellate courts in West Virginia."
Statewide, the numbers are low. But on the West Virginia Supreme Court of Appeals, women currently occupy . two of the five seats. In January, that number will increase to three.
The study's overall findings showed that white men have 58 percent of state judgeships in the country, even though they make up approximately 30 percent of the population. Women fill approximately 30 percent of state judgeships, even though they make up 51 percent of the population and have made up essentially half of all law school students for decades.
Whatever the reason, the potential effect on court decisions is wide-ranging, George said, impacting both how the courts are perceived — courts that aren't representative inspire less confidence from the public, she said—and the way they come to their rulings.
"There's research that shows that personal attributes and social background, including professional experience, race, gender, have an effect on the ability of judges to identify with the claims of the parties who appear before them," she said.
George said there's been research that shows female judges are more receptive to claims of gender discrimination when brought to them than male judges are.
"What's particularly interesting is the effect that having women and minorities on the court can have on others on the bench," she said. "So men sitting on an appellate court with women colleagues are also more receptive to claims of gender discrimination than men sitting on a three-judge panel or multi-judge panel that does not include women.
"So the presence of people with different attributes and backgrounds clearly affects not only their own decision making, making them better able to understand and identify with the claims brought to them, but also makes them more salient for their colleagues and presumably contributes to the confidential discussions they're having in those cases."
George also pointed to numerous studies and psychological literature that show homogenous groups make worse decisions than ones with diversity of race, gender, professional background, education and other attributes.
"So in general we want to see that diversity, both because we want to have those different perspectives, but also because we believe it just improves group decision making," she said.
There isn't one solution to the problem of representation, George said, in part because states use different methods for selecting judges. West Virginia, for example, just switched to non-partisan elections for judges. She said she and her co-author, Albert Yoon, still need to examine the data more closely to see what effect elections might have on women taking judgeships, as opposed to selection by the governor or legislature.
"The most important thing to do is to develop a pipeline," she said. "We expected when we started this study that women would be well represented on trial court. And the reason was that trial court judgeships are less visible, therefore somewhat less prestigious than other courts. The pay is not great, but the hours can be OK. Women are more willing than men to trade off compensation and public service for hours. It may be as simple as raising this issue."