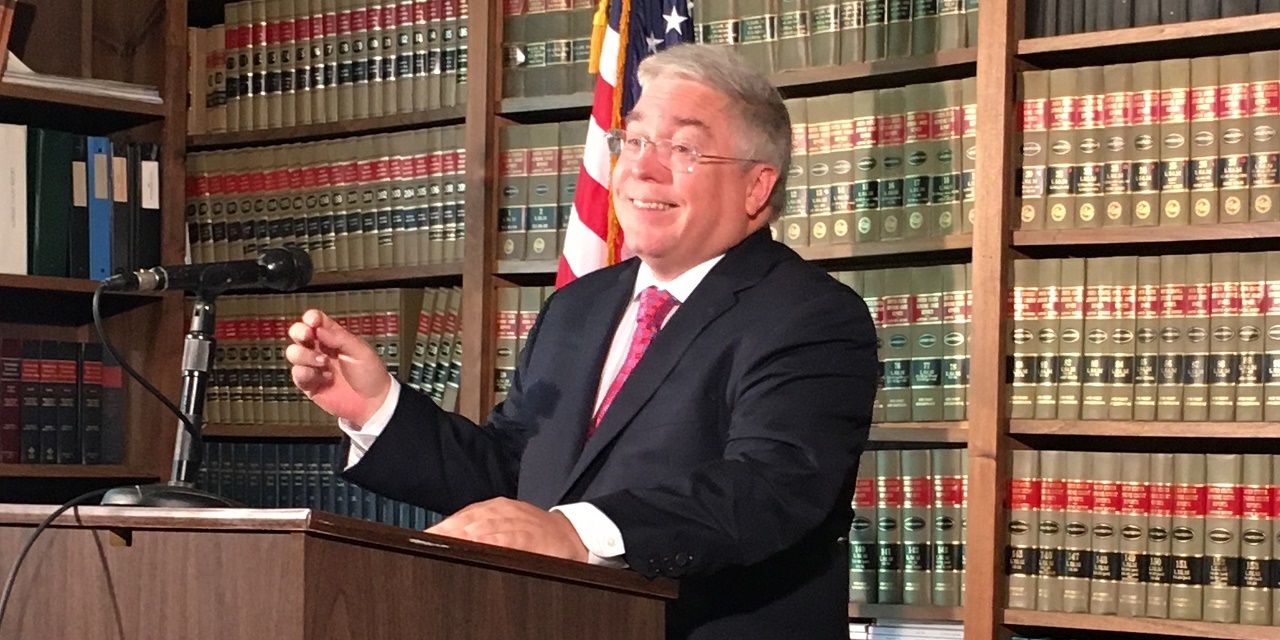 CHARLESTON — West Virginia Attorney General Patrick Morrisey and the state Board of Pharmacy have launched cutting-edge technology to help prescribers and pharmacists reduce opioid overprescription in the Mountain State.
The tool, a morphine equivalency calculator, analyzes opioid drugs prescribed to a patient and converts dosage amounts to a standard, comparable measurement. It provides quick access to the combined potency of the patient's existing prescriptions and the impact of any new medication.
The AG's office says that information will be valuable in detecting prescription abuse, overuse and potentially preventing countless life-threatening drug overdoses. In the future, it is hoped it will give a broader snapshot of changes in a patient's usage over time.
"I'm proud to assist the Board of Pharmacy in making this tool available," Morrisey said in a press releaes. "Physicians across the state have been looking for a quick and easy way to assess the comprehensive profile of their patients' prescription history. Consistent usage of this tool will enhance patient care and save lives."
The Board of Pharmacy currently administers the state's Controlled Substance Monitoring Program, which tracks all Schedule II, III, and IV controlled substance prescriptions filled in the state for individual patients.
Morrisey's office said the calculator will use conversion factors and formulas published by the Centers for Disease Control and Prevention to aggregate that data and convert it to a morphine milligram equivalent known as a patient score. This promises to streamline the process and provide ease of use not currently available, while achieving a higher level of accuracy and consistency in results.
"This gives practitioners a useful method for assessing a patient's current level of opioid intake," Mike Goff, administrator for the Board of Pharmacy's prescription drug monitoring database, said in a statement. "I very much appreciate Attorney General Morrisey's willingness to partner in making this available.
"It provides a convenient, state-of-the-art tool to help West Virginia practitioners prevent adverse drug-related events, such as substance abuse, diversion and overdose."
The AG's office will provide startup funds for the calculator. Ongoing maintenance costs will be paid by the Board of Pharmacy.
According to Morrisey's office, West Virginia recorded approximately 686 drug overdose deaths in 2015. That includes 598 opiate-related fatal overdoses. That's one year after West Virginia led the nation in drug overdose deaths at a rate of 35.5 per 100,000 people.