CHARLESTON – Kathy A. Brown faced a situation that many others in the television news business have experienced. She felt it was time to move on from the profession as younger colleagues came onto the scene.
Brown's career change, however, was anything but typical.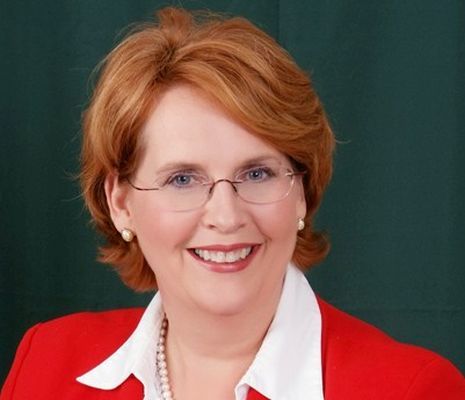 Kathy A. Brown
After working in journalism for more than two decades, Brown attended law school at West Virginia University College of Law, while still working part-time as a reporter. She graduated from law school in 2001, and in 2009 she opened her own practice, Kathy Brown Law PLLC.
"My time ran out [at the television station]," Brown told The West Virginia Record. "I wanted to do something where I could continue to help people."
Based on her recent recognition by The American Institute of Personal Injury Attorneys (AIOPIA) as a 2016 10 Best Personal Injury Attorneys for Client Satisfaction, her clients are glad she made the switch.
"It's a great honor, and I'm glad that my clients feel that way about me," Brown said.
AIOPIA is a third-party attorney rating organization that publishes an annual list of the top 10 personal injury attorneys in each state. Attorneys who are selected to the "10 Best" list must pass a selection process based on client and/or peer nominations, thorough research and AIOPIA's independent evaluation.
One of the main elements Brown thinks helped her earn her client's respect was accessibility.
"I'm available to talk to them, any time of the day or night," Brown said, adding that she makes a promise to try to get back to them within 24 hours of contacting her. "I'm very accessible to my clients, and I think they all appreciate that."
Of course, Brown's new career choice does not necessarily stray too far from her days in journalism. As a reporter, Brown said she covered much court news. In addition, she said her experience as an investigative reporter helped her know where to turn to get the information she needs as an attorney. Brown said this is a skill that many lawyers just starting out in the profession may not possess.
"You're gathering information to make a case, so it's very similar," Brown said.
Brown opened her practice March 8, 2009. She said she chose March 8 because it was her father's birthday, and he had a great influence on her life, fueling her desire to help people.
At her law school graduation, Brown was one of only 10 members of her class awarded the Order of Barristers, bestowed because of the ability to make oral and written arguments.
"The sacrifice was worth it for me," Brown said.
By the time she decided to pursue her law degree, Brown had already established a successful career in investigative journalism at WSAZ in Charleston. She helped reveal major errors in the West Virginia State Crime Lab, which in turn led to the exoneration and release of several innocent prisoners. She also uncovered corruption in Mingo County, resulting in the indictment of more than 80 people.
Brown's "Kathy's Kids" segments spotlighted critical children's issues, bringing their issues to the forefront and providing them with a staunch, tireless advocate.
In law school, Brown was published in Law Review, and eventually named executive editor of the publication. Also while still studying law at WVU, Kathy was hired by former West Virginia Supreme Court Justice Margaret Workman's private practice. In that capacity, she was permitted to argue a case before the state Supreme Court, and she remains one of only a handful of students ever to do so.
Combining her two careers and passions, she created and presented a legal segment for WSAZ called "Your Legal Right", in which she discussed topical issues related to the law.
Brown is a member of the West Virginia State Bar, the West Virginia Association for Justice, where she is chair of the Women's Caucus, the Kanawha County Bar Association and the American Association for Justice. She is also licensed to practice in North Carolina.
Brown is an outdoor enthusiast and do-it-yourself hobbyist. She also enjoys gardening and completing home projects. Her daughter and son-in-law, Sonya and Aaron, are expecting their first child this fall.