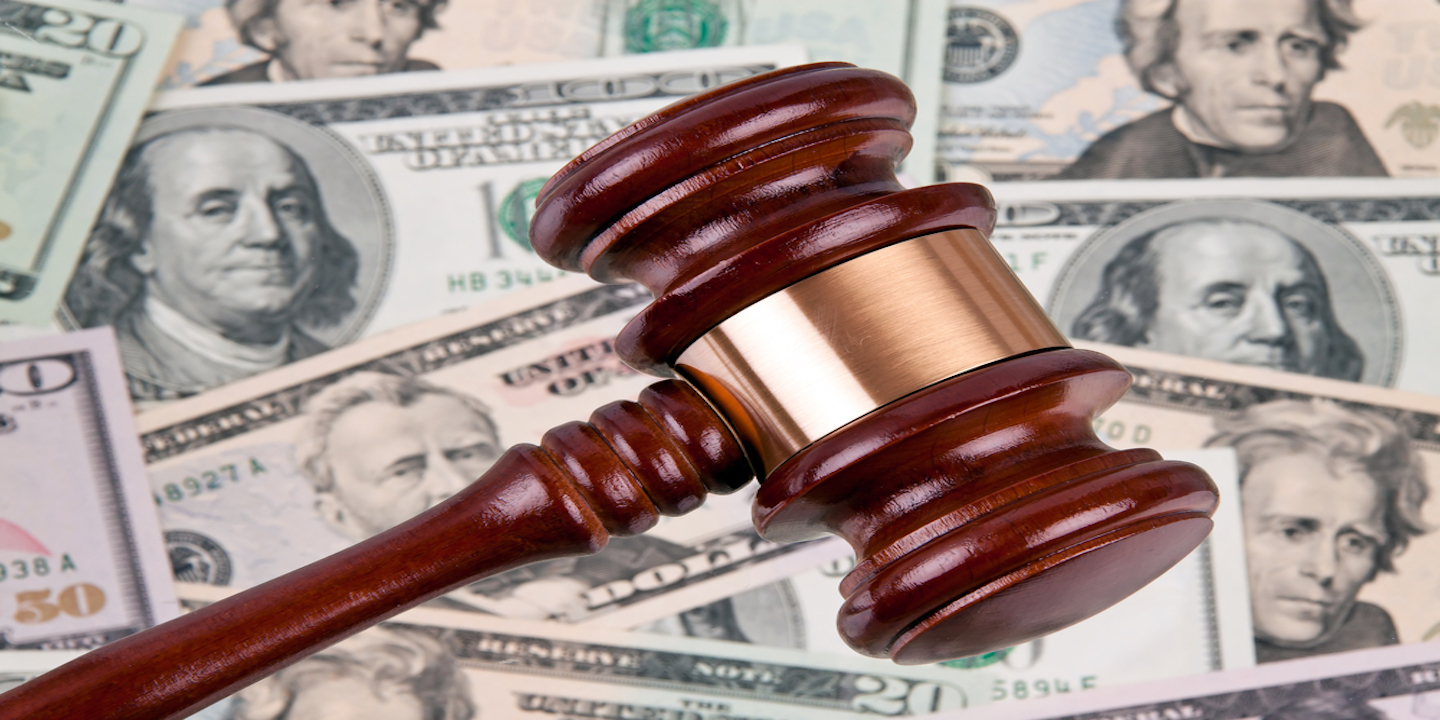 CHARLESTON – The ex-office manager of Mountain State Justice said she acted alone in defrauding the law office and asked for a judge to dismiss a lawsuit against her children.
Kim Cooper, of St. Albans, was in charge of daily operations at Mountain State Justice, which included making bank deposits. Over the course of approximately 12 years, Cooper deposited checks for attorneys' fees and then moved them into a private bank account for herself. She had been employed by MSJ for nearly 20 years.
Cooper allegedly used the money to pay rent and make car payments and credit card payments.
She wrote last week to the court that, from the onset of the criminal investigation, she has cooperated and that it was clear from the investigation that no one else was involved in the crime that she had committed.
Cooper asked the judge to dismiss two of her children, Erin Burkill and Jeremy Cooper, from a lawsuit filed by Mountain State Justice on Dec. 15.
Federal prosecutors filed wire fraud and tax evasion charges against Kim Cooper on Dec. 27. The felony charges were filed in the form of an information documents, which cannot be filed without a defendant's consent.
The federal court document typically means the defendant has agreed to plead guilty and is cooperating.
MSJ's lawsuit alleges that Burkhill and Jeremy Cooper knew or should have known of their mother's embezzlement scheme.
Kim Cooper used some of the embezzled money for homes for herself and her children, as well as college and graduate school for Burkhill, according to the suit.
Kim Cooper claimed she led her children to believe she earned a "considerable amount of money through my job" and that they had no reason to question her ability to help them financially.
"I had set up a fraudulent scheme to embezzle funds from Mountain State Justice and began to financially help not only Defendants Erin Grinnan Burkill and Jeremy Cooper but myself, other family members and loved ones. At no time were any of the named Defendants or anyone else aware that the monies were obtained illegally," Cooper wrote in her answer to MSJ's lawsuit.
In her answer, Kim Cooper also questioned why two of her children were singled out, mentioning that Burkhill's schooling was paid by grants and scholarships—not MSJ's money.
Kim Cooper also alleged that many others were unjustly enriched by her illegal activity and that singling out Burkhill and Jeremy Cooper was "ludicrous and could potentially ruin their good names."
Kim Cooper is expected to plead guilty Jan. 23 before U.S. District Judge John Copenhaver Jr.