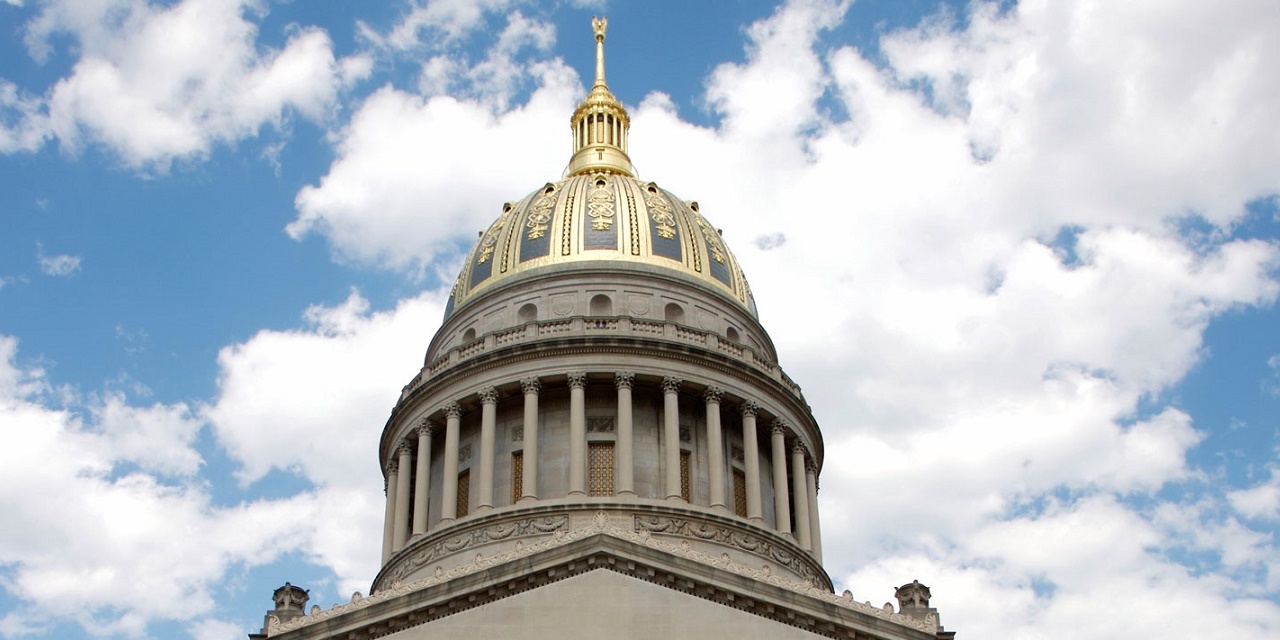 CHARLESTON – With the next legislative session just days away, two groups that follow legal reforms are ready to do battle once again.
Since power in the state Legislature switched from Democrat to Republican in 2015, lawmakers have passed 17 bills supported by West Virginia Citizens Against Lawsuit Abuse.
A group for the state's trial attorneys, however, is ready to stand up against WV CALA's plans.
WV CALA Executive Director Roman Stauffer said his organization again has a handful of items on its agenda, highlighted by another push to make an intermediate court of appeals a reality and changes to the state's medical monitoring laws.
Jane Peak, president of the West Virginia Association for Justice, says her group primarily will be playing defense against WV CALA's agenda, saying it is nothing more than "solutions in search of a problem."
"Over the last two years, the Legislature has worked to address many areas of our civil justice system that had made West Virginia an outlier," Stauffer said. "We applaud Senate President (Mitch) Carmichael and House Speaker (Tim) Armstead for continuing to make much-needed lawsuit reforms a priority and an important part of their agenda."
A bill to create the Intermediate Court of Appeals saw no action last year after being introduced. But it's at the top of WV CALA's agenda this session.
"The intermediate court of appeals continues to be one of our top priorities," Stauffer said. "West Virginia is one of nine states without an intermediate court. Legislative leaders are more open to this than people might think. I think they'll give some serious consideration to creating this court."
Stauffer said he thinks the state Supreme Court leadership also is more open to it.
"Chief Justice Allen Loughry is committed to looking at ways to making the state Supreme Court budget as efficient as possible," he said. "In that effort, he might be able to find resources already in the budget to make that happen. Obviously, we haven't discussed this with him, any of the other justices or the new administrator, for that matter."
Stauffer said the only stumbling block about creating an intermediate appeals court is money.
"The biggest hindrance to not getting this done has been our budget," he said. "But I think there is an interest to get this done."
Peak says the intermediate court isn't needed, and the cost would be too great on a state already facing a major budget problem.
"The proposed intermediate court would not only cost the state more than $5 million per year in direct costs, but millions more to pay for the additional expenses incurred by the West Virginia Attorney General's office, Public Defender Services and other state agencies," Peak said. "I just don't see how the state can afford it. It would be almost $10 million in the first year to start it up and run it.
"And, there isn't a problem in West Virginia requiring it. The number of cases appealed to our Supreme Court is down. The cases that are appealed, every one of them gets a written appeal. You aren't guaranteed an oral argument in federal system. And you may not even get an opinion, just a decline to hear it.
"So, I really think their mantra of a wanting a guaranteed right to appeal already exists in West Virginia. The state provides more of an opportunity to be heard than other states and the federal system, for that matter."
The other major push coming from WV CALA is changes to the current medical monitoring law. Now, people may be entitled to paid medical tests if they have been exposed to a hazardous substance even if they are not shown symptoms of illness.
WV CALA says that leads to huge settlements that hurt businesses and is ripe for fraud.
Last session, a bill passed the state Senate, but failed in the House of Delegates. It would have set a medical monitoring award into a trust that would pay for medical expenses and treatment when a person gets sick.
"The reform we are advocating would modify the 1999 Supreme Court decision to require individual to show an injury to receive a medical monitoring award and that the award be placed in a trust to be sure the money is only used to pay for medical expenses and treatment," Stauffer said. "Half of the states – including Virginia, Kentucky, North Carolina and Tennessee – do that now. We think West Virginia should join a majority of other states.
"Now, the person just gets a check. We think if you're awarded something for medical monitoring, the money should only be able to be used for medical expenses and treatment."
Peak disagrees, saying WV CALA's idea defeats the purpose of medical monitoring.
"If someone has to wait until they are sick before they can have their bills paid by settlement funds, it's too late," she said. "The purpose of medical monitoring is to provide regular testing to ensure that any illness is caught early enough to treat the condition."
Peak said a medical monitoring bill introduced last year and supported by WV CALA "basically did away with medical monitoring." It passed the Senate on a 33-0 vote, but died in the House.
"It required the individual to already be showing symptoms," she said. "The point of medical monitoring is to catch a known illness or disease caused by toxic exposure be caught early so it can be treated. If you make the innocent citizen wait until they have symptoms, it may be too late. That's the whole purpose of medical monitoring … for there to be a pool of money for those exposed to be monitored. And for that to be paid for by the entity that caused the exposure.
"It shouldn't be borne by the individual, by their insurance company or by the state for those who are going through Medicare or Medicaid. The person who caused the problem should be the one funding that monitoring."
Peak also said stories about people getting medical monitoring money who use it to buy a truck or something just aren't true.
"The money is set aside into a fund to pay for the medical monitoring," she said. "They aren't just handed a pile of money. The medical monitoring funds have administrators who are overseen by the court. That's in the settlement agreements.
Other items WV CALA are pushing this session are seatbelt admissibility, judgment interest rates and phantom damages.
Stauffer said currently, a jury doesn't hear if a party in a case was wearing a seatbelt in an accident. He said that would make West Virginians more responsible if that information was used in a trial.
Peak disagrees, saying West Virginia is in line with 80 percent of the states that don't allow the information used during trial. She also said the state is ahead of the curve in that it has a 5 percent reduction. That means a judge knows about the seatbelt usage in a case, and a verdict is reduced by 5 percent when applicable. She also said seatbelt testimony would require the use of expert witnesses, raising the cost of litigation.
WV CALA also wants to see the judgment interest rate reformed to be linked to the market interest rate rather than an arbitrary rate set by the state Supreme Court.
For example, the rate for 2017 is 7 percent. Law requires the pre-judgment interest rate to be 3 percentage points above the Fifth Federal Reserve District secondary discount rate in effect on the second day of January of the year. It also can't be less than 7 percent or more than 11 percent.
Stauffer says personal injury lawyers could delay a case to benefit themselves financially. WV CALA wants the rate linked to the market rate with no minimums.
Peak said the WVAJ is open to changes on this issue.
"The purpose of paying interest is not to punish the defendant but to compensate plaintiff for not having use of that money," she said. "It is an issue that, as we indicated to leadership, we are willing to discuss."
One final topic on WV CALA's agenda is phantom damages. That refers to the difference between the amount that a plaintiff's insurer, Medicare, or Medicaid actual paid for that person's medical expenses and the "list price" charge that appeared on an initial invoice from the healthcare provider.
Stauffer said this reform is needed to ensure any lawsuit award for med expenses is based on money paid rather than those filing the lawsuit have not paid and will not be required to pay.
"Personal injury lawyers will sue for claims of medical expenses not paid by plaintiffs," he said. "The only thing that is paid in a lawsuit should be the actual medical expenses paid."
Peak said there is a different way to look at the issue.
"To allow a defendant to only have to pay that amount back is giving them the benefit of the bargain you made by paying insurance," she said. "If that's the case, then refund the plaintiff all of the premiums they've paid over the year. Then, there may be room for discussion.
"Say, for example, I injured you. And because you had insurance or Medicaid or Medicare, if I get the benefit of that by not having to pay you as much, is inherently unfair. It actually enriches the at-fault defendant because they're not paying for the injury that they caused."