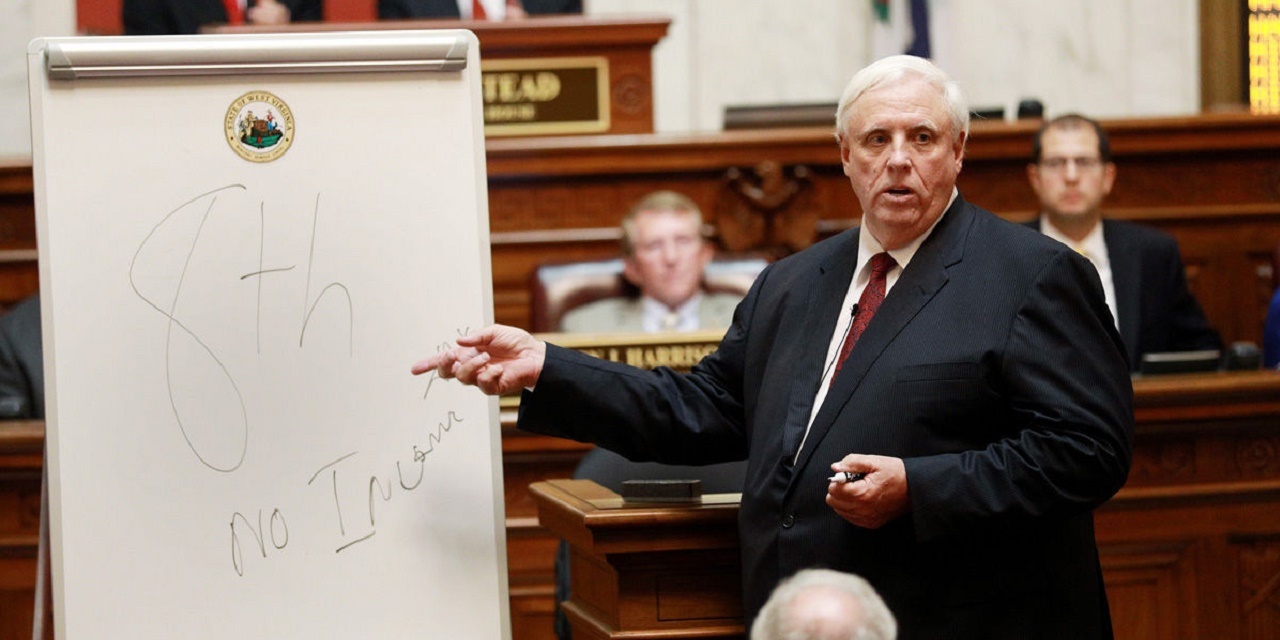 CHARLESTON – Gov. Jim Justice has suggested a new way to close the state's budget gap, including a tax on sugary drinks.
Justice said he had worked on the budget plan all day Sunday, and then called Revenue Secretary Dave Hardy and his chief of staff, Nick Casey, to refine it.
On Feb. 8, Justice proposed $26 million in cuts and an estimated $450 million in increased revenue during his State of the State address. The new proposal still includes the $26 million in cuts.
"It's pitiful if we get to the point where we need to have a special session on the budget," Justice said. "While others are throwing rocks, I'm coming up with solutions to create jobs and balance the budget. We are already twenty days into the session; I've come up with a budget and I've heard some criticism, but I haven't heard any alternatives."
Justice said he would accept another $50 million in cuts if the Legislature presented some he could live with.
The new tax proposal would have two tax increases, one as a 1-cent tax per ounce on "sugary drinks," which would raise an estimated $85 million. The other tax increase would raise the cigarette tax by another 50 cents per pack, which would raise an estimated $47.8 million.
The other part of his proposal would raise taxes on residents making more than $200,000 by $500, those making more than $250,000 by $750 and those making more than $300,000 by $1,000 into Justice's Save Our State fund for development and infrastructure.
Senate President Mitch Carmichael and House Speaker Tim Armstead issued a joint statement in response to Justice's budget press conference.
"We're glad the governor has heard the concerns of our constituents with his initial proposals and are heartened to know he is open to alternatives," the statement read. "Some of the ideas he brought up today – such as the smoothing proposal with the Teacher's Retirement System – are suggestions we brought to the table during our meetings with the administration. We also agree that additional cuts of $50 million or more are needed, and we are carefully evaluating various options for significant cuts. We hope the Governor will continue to work with us on these and other ideas to close our budget gap."
Carmichael and Armstead's statement said that, like the governor, they agreed that everyone needs to think big to solve the budget crisis.
"The Legislature has started work on major tax reform proposals that will spur economic growth," the stateent said. "Members of our Finance committees are working diligently to review the Governor's proposed budget to identify savings in each agency. We believe that their work with the Governor's cabinet secretaries will yield additional ways to increase efficiencies and save taxpayers money."
Carmichael and Armstead said the Legislature is working night and day to solve the budget crisis and are putting forward their own alternatives.
"We are committed to doing everything we can to have a budget passed by this Legislature before we end our regular session on April 8," the statement said.
West Virginia Republican Party Chairman Conrad Lucas called the proposed tax increases "another swing and a miss."
"Today he added to his plan to wreck our family budgets," Lucas said. "Justice now wants to raise taxes on soft drinks, tobacco, our income and then more than double our Turnpike tolls. His ridiculous budget still grows by hundreds of millions from last year, all the while raising taxes and DMV fees to pay for his bigger government."
Justice also plans to increase the consumer sales tax from 6 percent to 6.25 percent, raising an estimated $46.5 million. He also wants to impose a sales tax on professional services, raising an estimated $78.9 million. Justice said he would keep the exemption on advertising services.