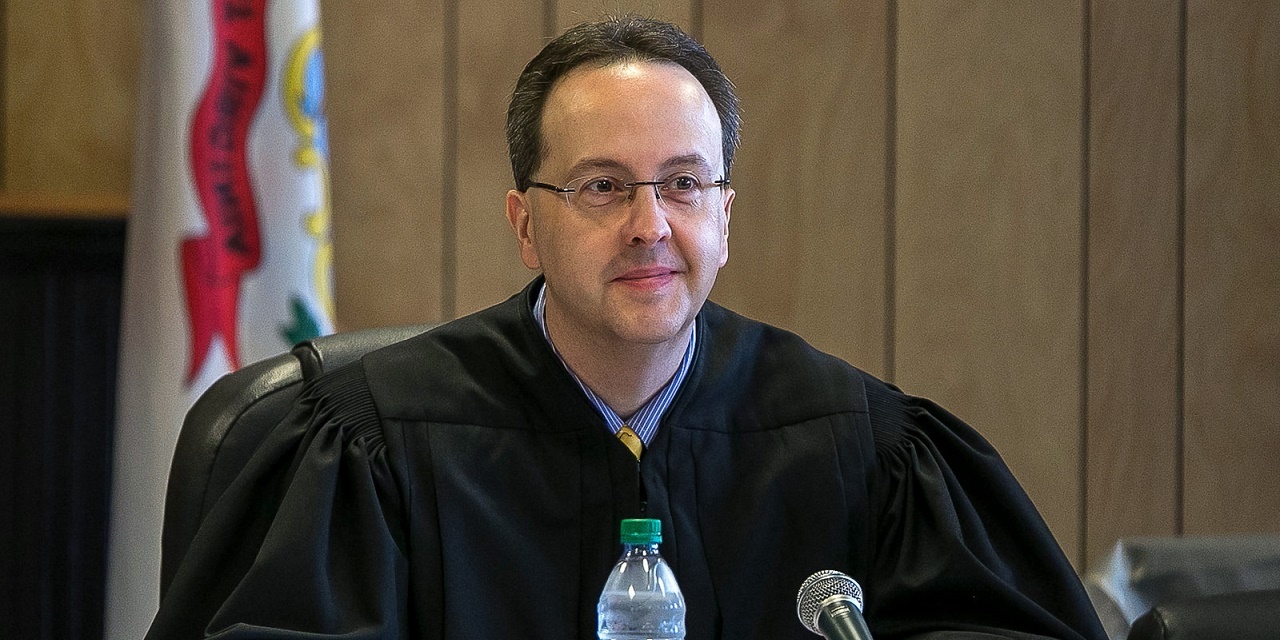 CHARLESTON – Allen H. Loughry II has been selected to serve as Chief Justice of the West Virginia Supreme Court for a four-year term.
It's the first time a Chief Justice will serve four consecutive years since 1888. Since then, the chief justice has been elected by the Supreme Court to serve a one-year term, with a few of justices serving two years in a row.
On April 5, the court voted to change its rules to provide for the chief justice to serve a four-year term and to allow the chief justice to be re-elected to subsequent four-year terms by a majority vote of the members of the court.
This change in rules arose out of the court's belief that these constitutionally imposed duties, as well as the efficient and competent administration of West Virginia's entire court system, are better achieved when the v can serve for more than one year. Under the Constitution of West Virginia, significant duties are imposed upon the Supreme Court and, in particular, upon the chief justice, who constitutionally serves as "the administrative head of all the courts."
Following the change in rules, the court selected Loughry, the current chief justice, to serve in that role for a full four-year term. Initially tapped to serve a one-year term as chief justice starting on Jan. 1, Loughry became the youngest elected chief justice currently serving in the nation.
"I am deeply honored and humbled that my colleagues have placed their confidence and trust in me," Loughry said in a statement. "I look forward to moving the court system forward in my role as Chief Justice for the next four years."
Justice Menis Ketchum said the change to a four-year term makes sense.
"West Virginia was the only Supreme Court in America where the Chief Justice served one year and the position rotated on an annual basis," he said. "A Supreme Court that runs the judiciary of the entire state cannot function efficiently when the chief justice only serves one year.
"The four-year term of a chief justice will make for a more efficient court system in West Virginia and is in keeping with the other Supreme Courts throughout the country."
Loughry is native of Parsons and a graduate of Tucker County High School. He has a bachelor's of science degree in journalism from West Virginia University and four law degrees: an S.J.D. (Doctor of Juridical Science) from American University, Washington College of Law, where was one of the first three people (and the only one from North America) to be admitted to the SJD program. Loughry also has an LL.M. (Master of Laws in Criminology and Criminal Justice) from the University of London; an LL.M. (Master of Laws in Law and Government) from American University, Washington College of Law; and a JD (Juris Doctor) degree from Capital University School of Law, where he graduated with the honor of Order of the Curia.
He served as a personal assistant to the Tucker County Prosecuting Attorney in 1988 and 1989 and a Special Assistant to former U.S. Rep. Harley O. Staggers, Jr., and as a Direct Aide to former Gov. Gaston Caperton.
He was a Senior Assistant Attorney General in the state Attorney General's office from 1997 to 2003. He served in both the appellate and administration divisions and was appointed as a special prosecuting attorney on numerous occasions to handle criminal cases throughout West Virginia.
In 2003 he began working as a law clerk at the state Supreme Court, a job he held when he was elected to the Court in 2012.
In 2006, he published the book "Don't Buy Another Vote, I Won't Pay for a Landslide," which detailed West Virginia's history of political corruption.