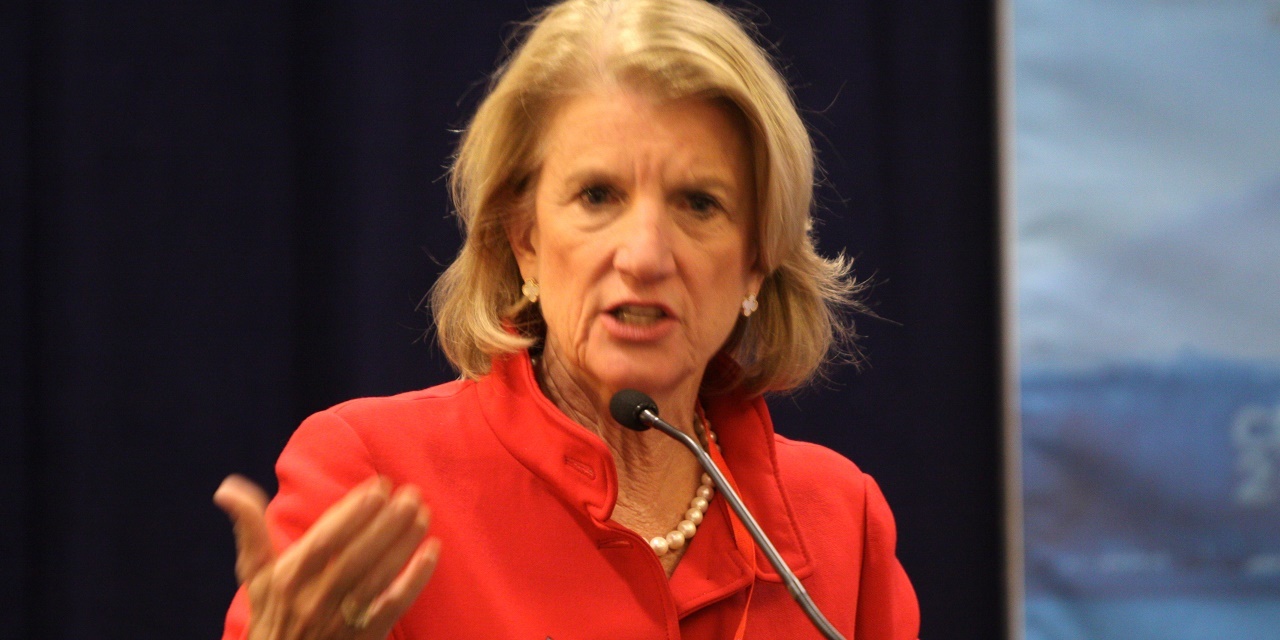 WASHINGTON, D.C. – In an April 4 speech on the Senate floor, U.S. Senator Shelley Moore Capito (R-W.Va.) urged her colleagues to support action to prevent a lapse in important benefits to retired miners.
The Senate passed a continuing resolution in December that included a four-month extension to fund healthcare benefits for retirees until the end of April. The following month, Capito and others reintroduced the Miners Protection Act in the 115th Congress to provide a permanent solution for miners.
Here are her prepared remarks:
"Mr. President –
"I rise today, as I have on a number of occasions in the past, to express the urgent need for action to protect the retirement security of our nation's coal miners.
"Because of bankruptcies that have decimated the coal industry over the past several years, more than 22,000 retired coal miners and their spouses are at risk of losing their health care coverage at the end of April.
"I have visited with retired miners from across West Virginia to discuss this situation. During the February congressional recess, I toured the Cabin Creek Health Center in West Virginia.
"The Cabin Creek Health Center serves hundreds of coal miners and their families. They provide pulmonary rehabilitation services for miners suffering from black lung. And they also provide primary care services for miners and other members of their community.
"During my visit, I met with several retired miners who would lose their health insurance coverage if Congress fails to act. These individuals were suffering from serious medical conditions and were unsure how they would afford their health care if their current coverage is lost.
"Just two weeks ago, I met with nearly a dozen retired miners from West Virginia who came to Washington to support the Miners Protection Act and to stand up for their hard earned retirement benefits.
"Other groups of West Virginia miners have come the Washington over the past few months. All have carried one message to Congress: keep the promise of life time health benefits for miners.
"On March 1, thousands of miners received notice that their health insurance could be terminated in 60 days.
"Most of these same people received a similar notice just last October.
"As I listen to their stories, it is hard to imagine the worry that these notices cause for miners and their families.
"In December 2016, Congress included language in the Continuing Appropriations legislation that preserved health coverage for these retired miners for four months.
"While that provision kept mining families from losing their health coverage at the end of last year, a permanent solution is critically needed.
"The four month provision from the December CR expires at the end of this month.
"It is vital that Congress take action within the next few weeks to provide health care and peace of mind to these miners in West Virginia and across coal country.
"Our retired miners deserve their promised health care coverage and should not have to receive another cancellation notice.
"We have a bipartisan vehicle for action.
"I have worked closely with Senator Joe Manchin, Senator Rob Portman and others to introduce and promote the bipartisan Miners Protection Act that would preserve health care and pension benefits for our miners.
"Our bill passed the Senate Finance Committee last year by a bipartisan vote of 18 to 8.
"I also want to thank Majority Leader Mitch McConnell for introducing legislation that would provide a permanent health care solution for our miners.
"Working together, I am confident that the Senate will act before the end of this month to continue critical health care benefits for retired miners.
"I ask my colleagues for their support in addressing this important issue for working families."