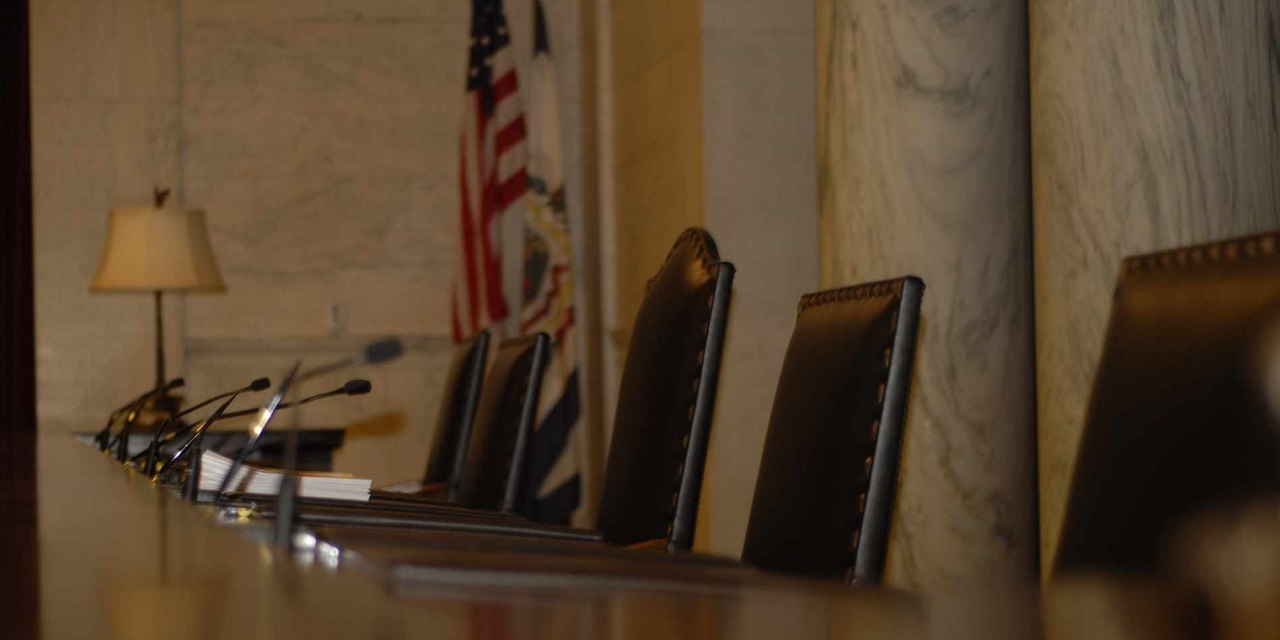 CHARLESTON – The oral arguments proceeded in a state Supreme Court rehearing of a gas royalties appeal against EQT Production.
Last year, a 3-2 ruling said gas companies could not subtract post-production costs from royalties paid to property owners with natural gas wells on their properties.
The "at the wellhead" language was the focused on at the May 2 rehearing, focusing on the 1982 state law that said companies had to pay landowners 12.5 percent, or one-eighth, of the price of the gas produced at the wellhead.
The plaintiffs claim EQT has been paying landowners a lot less than what the gas is worth because post-production costs are figured in.
Dave Hendrickson, an attorney for EQT, argued that EQT, as well as other companies, use the "net-back" method to determine the wellhead price, which means the price downstream less a cost to get it there.
Marvin Masters, the plaintiffs attorney, argued that the 1982 law does not allow for the "net-back" type of pricing, stating that the law does not say anything about taking deductions.
Last month, the court issued an order stating that it would not cancel the scheduled oral arguments in the rehearing.
"On this day … the Honorable Elizabeth D. Walker, Justice of the Supreme Court of Appeals of West Virginia, notified the Clerk pursuant to Rule 33(g) of her decision not to disqualify herself in the…proceeding under Canon 2, Rule 2.11 of the Code of Judicial Conduct," the order stated.
Natural gas royalty owners who are suing EQT Corp. over the company's payment practices said Walker improperly took part in a vote in January in which the court decided to grant EQT's request to reconsider the case.
The property owners alleged that because Walker did not take part in the court's original ruling in the case and that her husband, Mike Walker, owns stock in several different natural gas and related energy companies, she should not take place in the oral arguments.
Mike Walker loaned his wife's campaign $525,000, and the combination of his stock holdings and the loans created the "appearance of impropriety," lawyers for Patrick Leggett said in their motion filed with the Supreme Court.
On Nov. 17, the court ruled against EQT in part of a long legal batter over natural gas royalty payments in the Marcellus Shale region of North-Central West Virginia and the Northern Panhandle. The case had been argued in September.
In that ruling, the court said EQT could not deduct post-production expenses from the royalties paid to mineral owners covered by a provision of a 1982 flat rate state law that provided for one-eighth royalties.
In December, EQT's attorneys filed a petition for rehearing, which was granted on Jan. 25.
W.Va. Supreme Court of Appeals case number: 16-0136