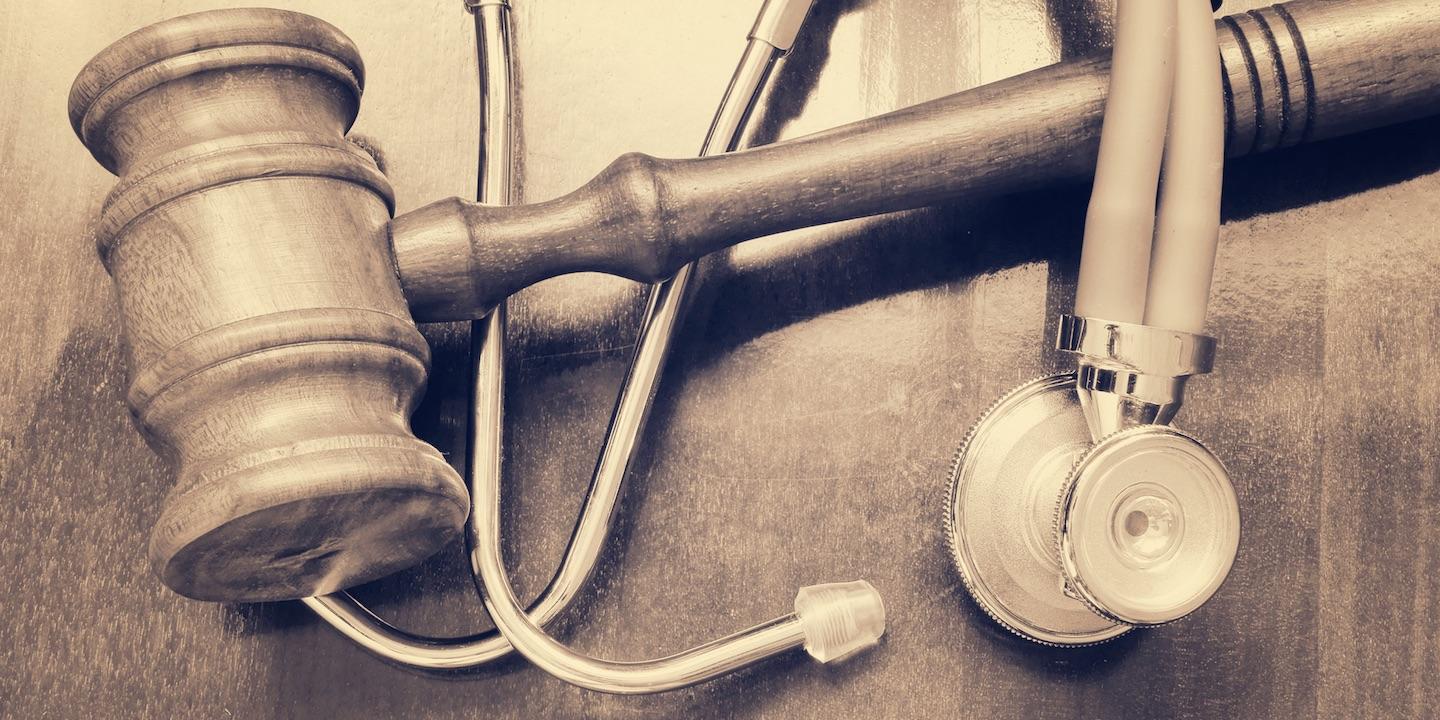 CHARLESTON – Expedition Trust Company is suing Charleston Area Medical Center after it claims a 2-year-old suffered a brain injury when going under general anesthesia to have a routine dental surgery.
Prior to an anoxic brain injury on March 6, 2015, K.H. was a healthy two-year-old child and was talking in short sentences, was walking, jumping, running, self-feeding and drinking, according to a complaint filed July 7 in Kanawha Circuit Court.
Expedition is the trustee of the K.H. Special Needs Trust; and N.H. and W.H. claim K.H. was also almost completely toilet trained at the time of the brain injury.
On March 6, 2015, K.H., accompanied by her parents, presented to CAMC Women's and Children's to undergo a routine dental procedure on an abscessed tooth, which was ordered and to be performed by her dentist, Dr. Tracy Wilkerson, according to the suit.
The plaintiffs claim due to K.H.'s acute situational anxiety shown at Wilkerson's office, it was determined that her dental needs could be best met in an operating room under general anesthesia.
K.H. was transported to the operating room at 9:26 a.m. and, soon after induction, K.H. had a desaturation of oxygen and bradycardia and was given two doses of epinephrine and one dose of atropine, according to the suit.
The plaintiffs claim at one point, she lost pulse, chest compressions persisted and the endotracheal tube placement was reassessed by the anesthesia team.
K.H. was then transported to PICU at approximately 10:34 a.m. and was placed on mechanical ventilation, where she remained until March 19, 2015, according to the suit.
The plaintiffs claim she was eventually transferred to Nationwide Children's Hospital in Columbus on March 19, 2015, due to her parents' frustrations over lack of communication with CAMC's doctors, employees and staff.
K.H. was discharged from Nationwide on April 21, 2015, with a diagnosis of cerebral palsy with spastic quadriplegia, being non-verbal and non-interactive, according to the suit.
The plaintiffs claim K.H. has permanent and devastating static hypoxic ischemic encephalopathy, which was an avoidable complication of anesthesia caused by the profound, sustained lack of oxygen to her brain in the minutes before the procedure and during her resuscitation efforts.
K.H. also now suffers from permanent impaired cognition; autonomic storms; tremors; sweating; decorticate posturing; spasticity; fist clenching; non-verbal moaning; crying out; dental trauma due to teeth grinding; bowl and bladder incontinence; drooling; inability to feed orally; feeding intolerance through a G-tube; the inability to make eye contact and track; the inability to follow verbal commands; poor head and neck control; and the inability to walk.
The plaintiffs claim K.H.'s severe neurological damage due to the negligent care she received from CAMC's employees has affected her life and her family's life in every single aspect, which includes the necessity for around-the-clock medical care. She now receives all of her nutrition entirely from gastrostomy feedings through her feeding tube.
Since the incident, N.H. has entered school to become a registered nurse to provide care to his daughter, according to the suit.
The plaintiffs claim the defendants were negligent and violated the West Virginia Medical Professional Liability Act.
The plaintiffs are seeking compensatory and punitive damages. They are being represented by Scott S. Segal and C. Edward Amos II of The Segal Law Firm; and Gregory W. Sproles of Gregory W. Sproles PLLC.
The case has been assigned to Circuit Judge Charles King.
Kanawha Circuit Court case number: 17-C-981