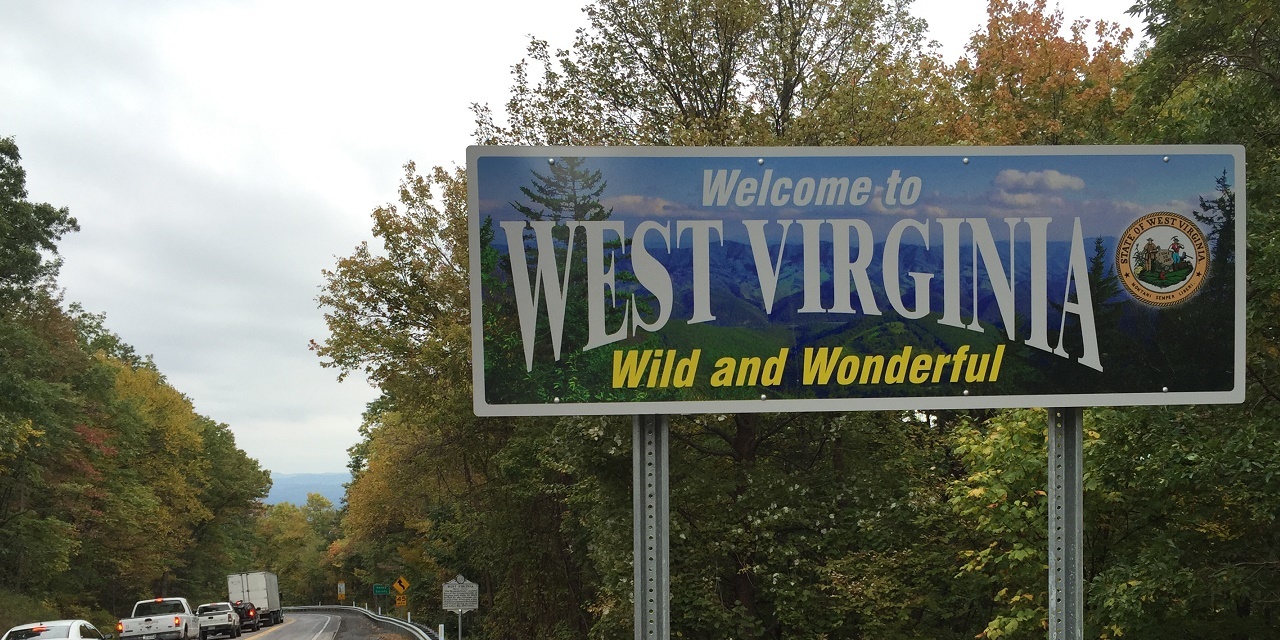 WASHINGTON – For the first time, West Virginia doesn't rank 49th or 50th in a national survey ranking states' legal climates.
The Mountain State comes in at 45th in the survey released Sept. 12 by the U.S. Chamber Institute for Legal Reform. In the 10 previous surveys that span 15 year, West Virginia either ranked 49th or 50th. It was 50th in the last six surveys, dating back to 2006 (also 2015, 2012, 2010, 2008 and 2007).
"West Virginia's hard work to improve its lawsuit climate is paying off, and state lawmakers and Governor (Jim) Justice can take lots of credit," ILR President Lisa A. Rickard said. "In the last three years, they've passed some of the most meaningful tort reforms in the state's history."
The West Virginia Record is owned by the U.S. Chamber IRL.
To gather the information for the 2017 Lawsuit Climate Survey: Ranking the States, senior business executive were surveyed about their experiences with state lawsuit environments.
Recent West Virginia reforms are at least part of the reason for the state's best showing ever in the survey. Some of those reforms include laws to prevent fraud in asbestos lawsuits, to ensure parties found at fault in lawsuits pay their fair share and to ensure the state Attorney General's office's hiring and pay of outside lawsuits is available to the public.
"West Virginia's Supreme Court also is getting fairer," the ILR says. "For example, in April the Court unanimously agreed to preserve contract rights by directing disputes to be handled outside of court through arbitration rather than a lawsuit."
The president-elect of a statewide group of trial lawyers denounced the survey, calling it "fake news."
"The Chamber continues to mislead West Virginia lawmakers and voters with its fake study," Stephen P. New said. "It's been discredited by legal experts, the media and even its own authors for more than 10 years. The only thing more ridiculous is that now the Chamber wants to congratulate West Virginia for fixing the so-called problems that existed only in the pages of its own fake report.
"West Virginia lawmakers should be focused on the real issues facing this state, including the budget deficit, the need for tax reform, and improving job training and education so we have the workforce for 21st century jobs. We don't have time to waste on manufactured problems with solutions that line the pockets of corporate billionaires and take away the constitutional rights of West Virginians."
The executive director of a statewide legal reform group hailed the state's higher ranking.
"Governor Justice, Senate President (Mitch) Carmichael, and House Speaker (Tim) Armstead continue to focus on making our state more attractive to job creators and making it easier for our existing small businesses to grow and hire more West Virginians," said Roman Stauffer, executive director of West Virginia Citizens Against Lawsuit Abuse. "They deserve credit for their focus on much-needed lawsuit reforms. These reforms mean more jobs, lower costs, and more opportunities for our state.
"The legal reforms our state has enacted has brought West Virginia in line with a majority of states across the country. They have helped improve our legal system by bringing fairness and balance and protecting access to our legal system for those with legitimate lawsuit claims. West Virginia is no longer for sale.
"The good old days of millionaire personal injury lawyers playing the lawsuit lottery in hopes of a million dollar jackpot justice award are coming to an end."
Rickard said she expects West Virginia to continue on the path of further reforms.
"The Mountain State is now proving that with the right leadership, positive change will happen—and 2018 offers the opportunity for even more," Rickard said.
The ILR also says West Virginia's improvement comes at a critical time, noting that "an all-time high 85 percent" of those surveyed say a state's lawsuit environment is likely to impact their company's decisions about where to locate or expand.
"I am tremendously proud that our efforts as a Legislature are finally starting to get the kind of national recognition that they deserve," Carmichael, the state Senate president, said. "From the beginning of our time in the majority, we have been laser-focused on creating the kind of environment that businesses would find irresistible, and it appears we are making significant strides. Now is the time to push forward even stronger: We clearly have work to do with our lower courts, and I look forward to making that a priority in the upcoming legislative session. There is no reason to leave any obstacles to development in our way."
Armstead said the rankings show that West Virginia is finally becoming a place businesses are ready to consider as a location.
"For decades, West Virginia's legal climate had been a roadblock to putting our citizens back to work," he said. "Since 2015, we've taken a number of bold steps to reverse the perception that West Virginia's legal climate is unfair, and I'm pleased that job creators across the country have taken notice. We have more work to do, but this is an encouraging sign that the steps we've already taken are beginning to eliminate the view that our state's civil justice system is an impediment to economic growth and investment in our state."
In the 2015 survey, West Virginia ranked in the bottom five in all 10 categories. In this year's survey, it ranked in the bottom five in only one (Overall Treatment of Tort and Contract Litigation). Still, it ranks 40th or worse in each category.
South Dakota was ranked the state with the best legal climate, making it the first state other than Delaware to hold the top spot since the survey was started in 2002.
Harris Poll, a global polling firm, conducted the survey through more than 1,300 telephone and online interviews between March 31 and June 26. Participants were senior business lawyers and executives in companies with annual revenues of at least $100 million. The survey asked participants to rank the fairness of state lawsuit environments across 10 categories including their laws, courts, judges, and juries. In tandem with the survey, the ILR also released "101 Ways to Improve State Legal Systems," listing key legal reforms that states can adopt to improve their lawsuit climates.