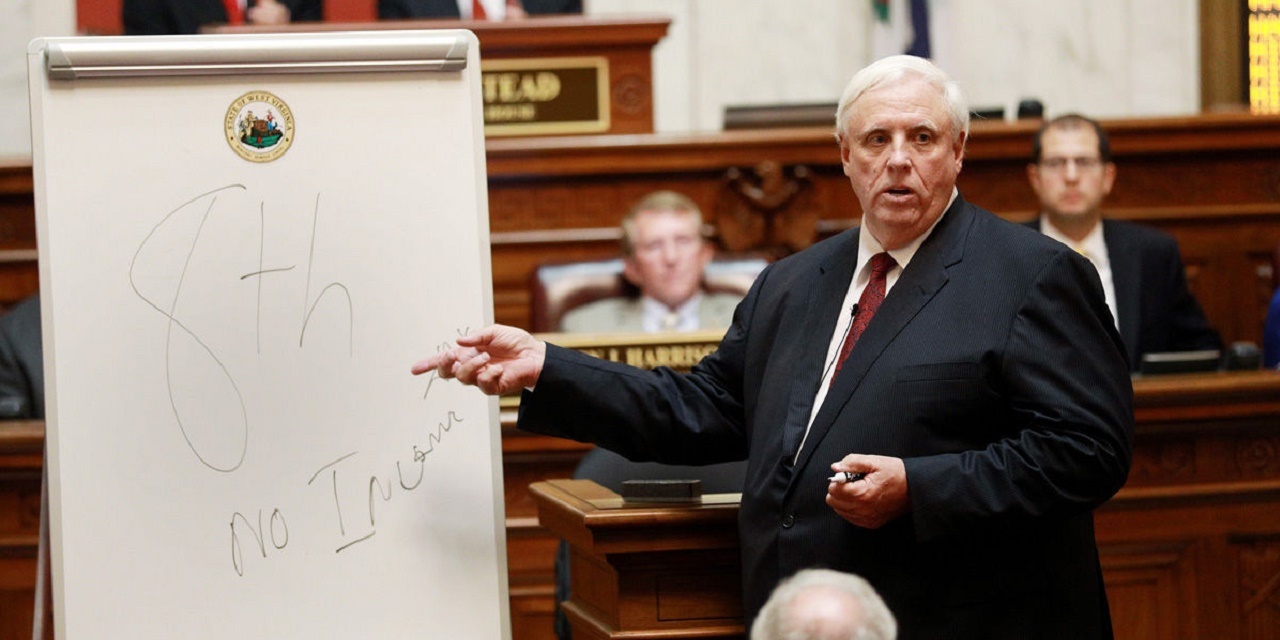 LONDON, Ky. – Two Kentucky companies are suing Gov. Jim Justice for fraudulently transferring property to avoid responsibilities in a business deal.
New London Tobacco Market Inc. and Fivemile Energy LLC filed the lawsuit against Justice; James C. Justice Companies Inc.; Justice Farms of North Carolina; Oakhurst Club; and Southern Minerals on Sept. 11 in the U.S. District Court for the Eastern District of Kentucky Southern Division.
On Oct. 5, 2005, NLTM and Kentucky Fuel Corporation entered into an assignment of leases and permits, and, in that original assignment, NLTM assigned certain leases of mineral rights to Kentucky Fuel. On Nov. 23, 2005, Justice Companies executed a guaranty agreement guaranteeing the obligations of Kentucky Fuel to NLTM under the original assignment.
On Nov. 22, 2010, NLTM, Kentucky Fuel, Fivemile, Justice Companies and others entered into an agreement for the assignment of leases and permits and Kentucky Fuel agreed to pay NLTM monthly retainer fees of $10,000, beginning Dec. 1, 2010.
Kentucky Fuel has not paid the monthly retainer fees from May 1, 2011, through Sept. 1. It has also failed and refused to pay rents due under the lease of the Strong Brothers Property as required by the 2010 agreement.
Justice Companies has failed and refused to pay the amounts owed by Kentucky Fuel as required by the guaranty.
On May 8, 2012, the plaintiff instituted an action in Kentucky federal court against the defendants and the court entered a default judgment against the defendants on Sept. 30, 2014. A magistrate judge issued a report a recommendation on Jan. 17 recommending a judgment against the defendants in excess of $60 million.
After the filing and service of the 2012 lawsuit, Justice Companies, in combination with other persons and companies, began to engage in a series of transactions with the intent to hinder, delay or defraud its creditors.
"Some of these transfers were transfers to real estate to Justice's Companies' related entities, insiders or affiliates made without valuable consideration for the real estate transferred," the complaint states. "Others were transfers of valuable real estate in exchange for cash or other consideration that would make it more difficult for creditors, such as plaintiffs, to collect debt from Justice Companies."
The plaintiffs claim that Justice's companies have attempted to shield themselves against the earlier decision through transferring assets.
The plaintiffs are seeking judgment against the defendants for compensatory damages; and punitive damages in the amount of $16,990,000. They are being represented by Scott M. Webster of Tooms, Dunaway & Webster.
U.S. District Court for the Eastern District of Kentucky, Southern Division: 6:17-cv-00245