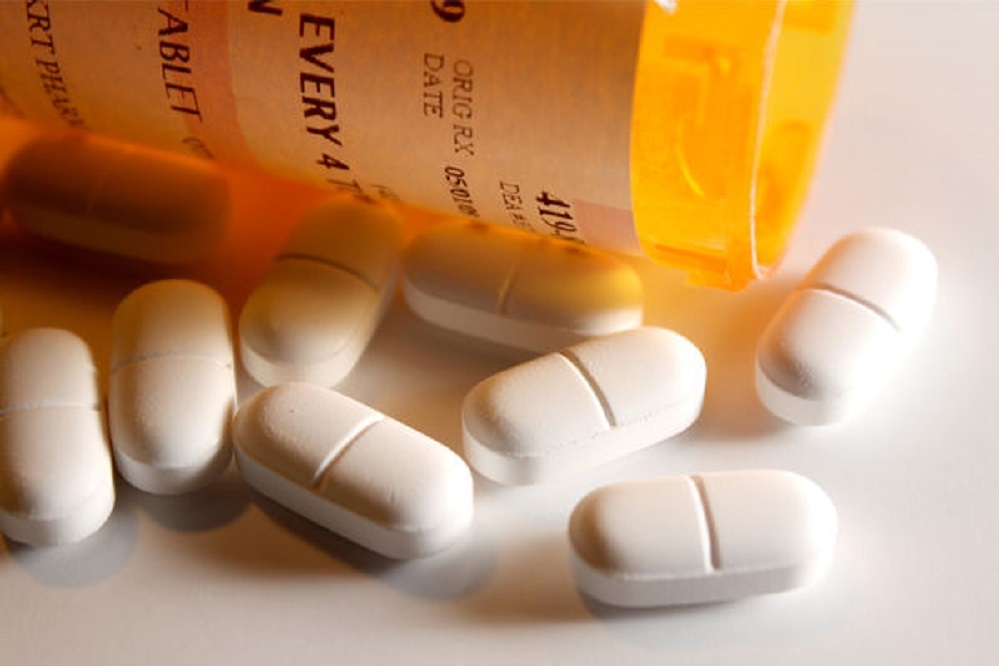 BENTON, Ill. – Plaintiffs in opioid litigation pending in federal court seek to consolidate approximately 66 government actions into multi-district litigation in Ohio or Illinois.
Charleston, W.Va., attorney James Peterson, who called opioid addiction a "national calamity," recommends cases be overseen by either Southern District of Ohio Judge Edmund Sargus, Jr. or Southern District of Illinois Judge Staci Yandle in a brief filed Sept. 25.
He wrote that 11 different federal courts are hearing "at least 66" substantially similar cases brought on behalf of counties and cities and that they all involve common questions of law and fact arising from defendants' "manufacture, distribution and/or sales of dangerously addictive opioid drugs which, due to defendants' breaches of non-delegable duties, foreseeably caused an epidemic of misuse and crippling addiction."
Defendants include the "Big Three" distributors McKesson, AmerisourceBergen, and Cardinal Health, Inc., as well as manufacturers Purdue, Teva/Cephalon, Janssen, Endo, Actavis,and Mallinckrodt. The drugs at issue belong to the general "families" of oxycodone or hydrocodone.
Theories being advanced in the litigation include public nuisance, negligence, Racketeer Influenced and Corrupt Organizations (RICO), and/or state corrupt or trade practices laws.
Among the many common questions plaintiffs outline in the brief are defendants' legal duty to design and operate a "closed system" to prevent drugs from going into illegitimate channels; whether defendants breached duty to design and operate a closed system; whether defendants breached duty to stop suspicious orders into illicit channels; whether and the degree to which defendants promoted the drugs for off-label purposes; and "whether the flood of dangerous prescription opioid drugs into illicit channels caused, and the degree to which such diversion caused, individuals to suffer crippling addiction and to then turn to heroin."
"Across the nation, local governments are struggling with a pernicious, ever-expanding epidemic of opioid addiction and abuse," wrote Peterson, a partner at Hill Peterson Carper Bee & Deitzler. "Every day, more than 90 Americans lose their lives after overdosing on opioids. There can be no dispute that the litigation instituted by the Movants addresses one of the most dire problems currently facing the country."
Peterson argues for consolidation in the interests of a cohesive and efficient judicial methodology, "rather than risking inconsistent decisions on pre-trial issues and duplication of efforts in different federal courts."
Other courts hearing cases are the Southern District of West Virginia, the Northern District of Alabama, the Eastern District of California, the Eastern District of Kentucky, the Western District of Kentucky, the District of New Hampshire, the Northern District of Ohio, the Eastern District of Tennessee, and the Western District of Washington.
Peterson represents 46 of the approximate 66 government entities suing, which include counties and cities in Kentucky, Ohio and West Virginia.
He points to Yandle as an "excellent selection to shepherd" the litigation as she presides over opioid litigation, and is not currently handling an MDL.
At least two counties in Illinois – St. Clair and Alexander – are litigating opioid claims.
Peterson, however, favors forum at the Southern District of Ohio saying it is "most appropriate" as the state is one of the hardest hit by opioid addiction.
"From 2000 to 2015, Ohio's death rate due to unintentional drug poisonings increased 642 percent, driven largely by opioid related overdoses," he wrote.
He also cites corporate headquarters of Cardinal Health within the district, as well as some manufacturers having distribution facilities in the district as reasons for naming the Southern District of Ohio as overseer.
Further, he states that the district is "underutilized" in a busy federal court system.
He also heaps praise on the district and Sargus.
"The Southern District of Ohio provides a well-prepared, well-staffed, and overall top-notch staff and Clerk's office ... The proposed Multidistrict Litigation would address a nationwide crisis of deaths and other tragedies caused by opioid addiction, and Judge Sargus' well-established credentials and track record make him an excellent choice for judicial proceedings of this magnitude."
The economic impact of opioid addiction in terms of healthcare, lost productivity, addiction treatment and criminal justice costs is $78.5 billion a year, Peterson wrote.
He cited a news report which stated that 60,000 lives are lost a year due to opioid addiction and "is now killing babies and toddlers because ubiquitous, deadly opioids are 'everywhere' and mistaken as candy."