CHARLESTON – A delegation of officials from China recently concluded a two-week stay in West Virginia related to the state's potential $84 billion deal with China Energy.
"It's just more confirmation that the Chinese connection to West Virginia is very serious and very real," West Virginia Chamber President Steve Roberts said. "Anybody would have been impressed with their language skills and their interest in us.
"They were courteous and polite. They were very interested in West Virginia."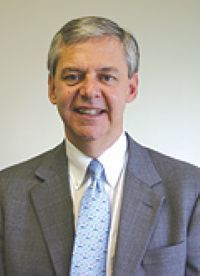 Roberts
Roberts said he met with the group twice during their stay here. He said the group spent most of its time in the Charleston-Huntington area, but they also made it as far south as Beckley. More visits are planned.
"It was a very productive time," Roberts said. "They are clearly very important people, and we now have a good connection with them in West Virginia.
"They're very curious. They have a good idea about where Chinese people are in West Virginia. There's no question, they do their homework and they are eager to make connections."
Roberts described the visit as a "get to know you" trip.
"They wanted to introduce themselves and meet people," he said. "They're particularly interested in education. Dr. (Steven) Payne (president of the state Board of Education) made time to meet with them, as did President (Jerry) Gilbert (of Marshall University). They just wanted to have contact here."
Roberts said the visit is more proof to those who are skeptical about the $83.7 billion memorandum of understanding that the potential is there.
"The main message is that this is real," he said. "They really are looking closely at West Virginia. They do their homework.
"We were talking about all of the business improvements we've made and that we're making in West Virginia. That's when the Minister of Commerce smiled and said that to attract the phoenix, you first have to build a nest. Talk about wisdom. And that's what we're doing here."
On Nov, 9, the state signed a Memorandum of Understanding with China Energy for $83.7 billion in shale gas development and chemical manufacturing projects over the next few decades. The projects will focus on power generation, chemical manufacturing and underground storage of natural gas liquids and derivatives.