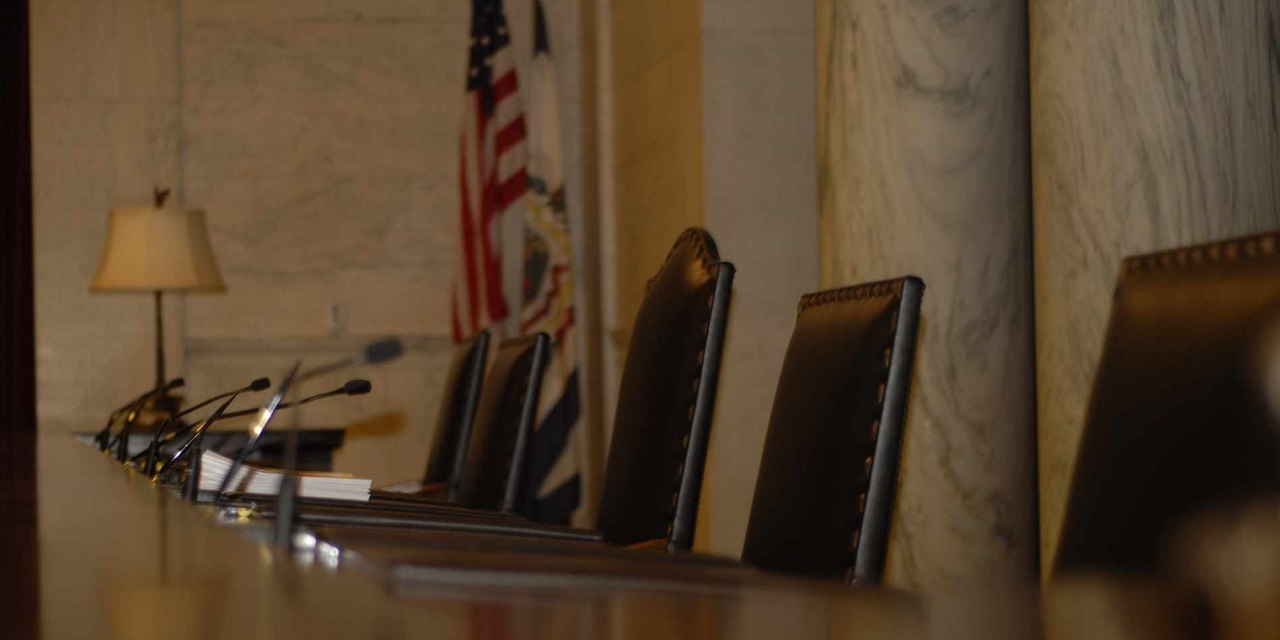 CHARLESTON – In a written response to questions about remodeling West Virginia Supreme Court justices' offices — in a clear effort to change the subject and distract from the issue-at-hand — Justice Margaret Workman noted that, in the last year, the court has "already saved almost $8 million so far this year." Justice Menis Ketchum wrote it was $7 million.
They attempted a kind of bait-and-switch to change the topic.
OK, I'll take the bait. Let's look more deeply into this attempted distraction, the way that the majority of the court has reduced this year's spending by $7 million or $8 million.

Canterbury
The court has done so by eliminating or dramatically reducing funding for a number of vital court services.
Here's a partial annotated list:
* Elimination of the Dedicated Sex Offender Probation Officers Unit — 38 Intensive Supervision Probation Officer positions were eliminated. Eight general probation officer positions were created to help with the additional load placed on probation officers now that post-incarcerated sex offender supervision has been spread to the general probation officers who have little, if any, of the special training for handling sex offenders. The result will reduce public safety as the ever-threatening sex offenders have a freer hand to menace society.
* Elimination of Mental Health Court, Veterans Court, and Domestic Violence Court — These specialty courts heightened public safety through using a focused set of evidence-based programs for offenders who qualified. The Northern Panhandle counties, where the mental health and veterans courts were located, saw fewer of their dollars going for jailing people. A savings that keeps on saving, such problem-solving courts have been proven effective in state after state to reduce recidivism, a boon to both public safety and to continued lower county jail budgets.
* Cuts to use of guardians ad litem — Family court judges are upset about the court's heartbreaking, frustrating cuts to the use of guardians ad litem for children's protection in divorce cases. From what these front-line judges report, less than one in 10 requests for guardian funding is currently being approved. The tragedies that will result to innocent children are unfathomable.
* Access to Justice Commission — The work of this volunteer commission directly led to additional funding for Legal Aid and to the publication of the state's first comprehensive analysis of the physical barriers that hinder access to court services (which, in turn, led to the Courthouse Facilities Improvement Authority prioritizing physical access remodeling for its annual grants), among many other problems facing West Virginians accessing justice, their constitutional right.
The list continues, with the court's decision to reduce drug court spending, to eliminate offenders' risk and needs testing, to cease most statistics-keeping, among other cuts.
A good question is, why is the court so keen on cutting away such spending? It could be that the members of the court are trying to do their part for the state that has been in dire financial shape.
Such an argument rings hollow when one considers that these so-called savings will cost counties and the state (and, therefore, the taxpayers) far more money as they pick up incarceration costs for offenders who formerly would have been in problem-solving courts or would have been supervised out of prison by specialty probation officers.
I think it's more likely that the court's majority hopes to be able to show the Legislature that there is excess money rolled over in the court's current budget to pay for raises for themselves. They want a pay increase in the next legislative session.
But who will really pay for their higher salaries?
The cost will be to children, to those people who are victimized by less comprehensively supervised sex offenders, to those women who will grotesquely suffer without domestic violence court, and to our state's citizens at large — costs that can only be measured in spilled blood, lifelong tears and ruined lives.
Canterbury is the former administrator for the West Virginia Supreme Court and a former director of the state regional jail system.