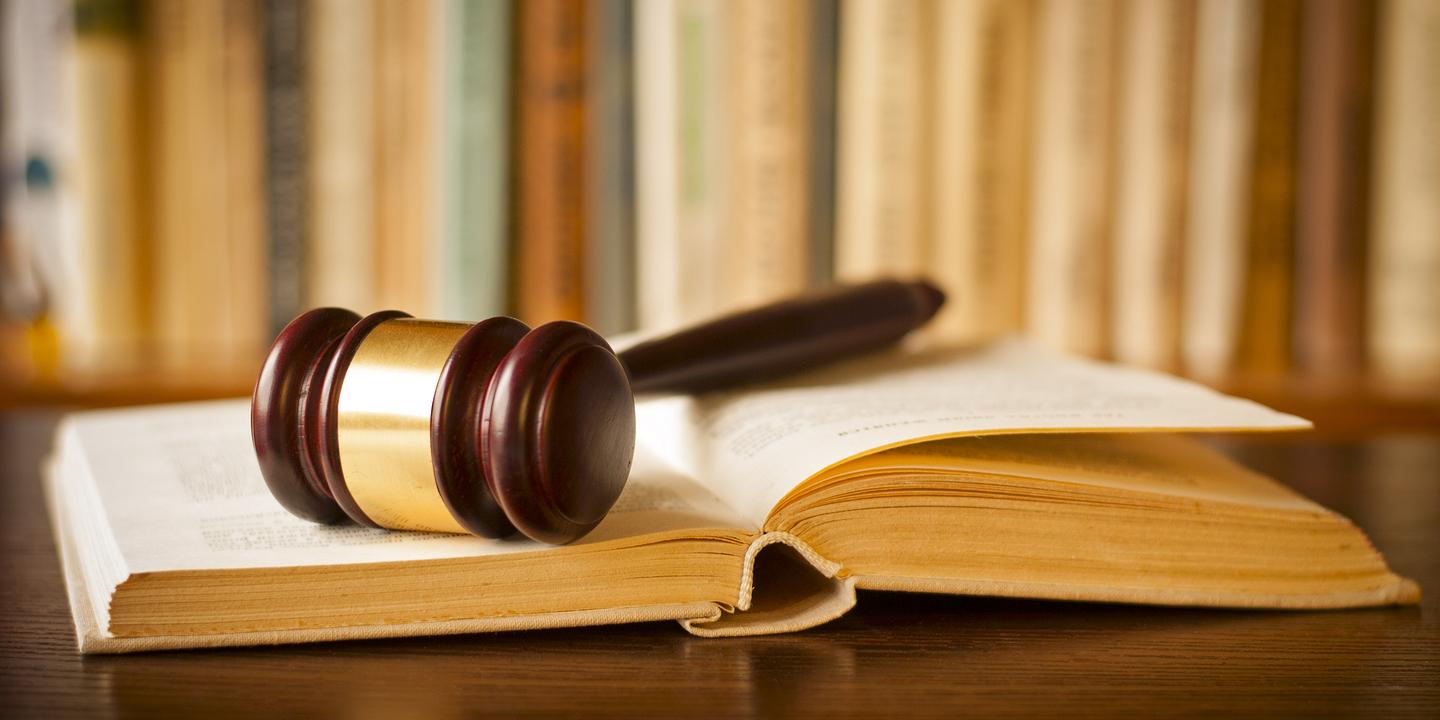 NEW YORK – A Huntington man is suing is ex-wife and others after he claims they have exploited a child custody proceeding for their own gain.
The lawsuit was filed against Claire Comfort, Robert Wallack, the Wallack Firm, Harriet Newman Cohen, Cohen Rabin Stine Schumann LLP and Comprehensive Family Services.
Anthony Zappin and Comfort attended Columbia Law School together in 2009 and began dating in October 2012, according to a complaint filed in the U.S. District Court for the Southern District of New York.
Zappin claims their relationship was difficult from the start, ad he repeatedly observed Comfort black-out drunk on several occasions, as well as using illicit drugs such as cocaine, marijuana and ecstasy.
Comfort was emotionally abusive, as well as physically abusive toward Zappin and when he would attempt to break off the relationship, Comfort would apologize and beg him not to end the relationship, according to the suit.
Zappin claims Comfort also claimed to be on birth control when she was not because she wanted to get pregnant, which resulted in a pregnancy.
"Although plaintiff was committed to raising the child with Comfort, she continued on her path of emotional abuse towards plaintiff," the complaint states. "Just weeks after learning of her pregnancy, Comfort was caught carrying on a sexual relationship with a partner at Weil Gotshal & Manges LLP."
Zappin claims Comfort admitted to the sexual relationship and said she was trying to make Zappin jealous.
"Fully aware of Comfort's emotional instability and abusive behavior, Plaintiff had no intention whatsoever of marrying her," the complaint states. "He was content just being in a relationship with her to provide a supportive family for the child."
Zappin claims he never missed Comfort's doctor's appointments, registered for and attended parenting classes with Comfort in anticipation of the birth of the child, purchased all of the child's necessities in awaiting his arrival and used virtually all of his savings to purchase a large single-family condominium for Comfort and the child.
"Plaintiff was fully supportive of Comfort throughout her pregnancy as well, which included exercising with her, planning activities to do together, keeping healthy eating habits with her and maintaining/upgrading the apartment in anticipation for the child," the complaint states.
On May 5, 2013, Comfort's father flew from Washington and threatened Zappin into marrying Comfort that day, according to the suit.
Zappin claims Comfort's father threatened that if he did not marry her, he would take Comfort and the baby back to Washington and that Zappin would never see his child.
The child was born in October 2013 and Comfort had apparent significant difficulties caring for the child.
"This included leaving the child in soiled diapers for hours, locking the child in the parties' extra bedroom when the child was crying to drown out the noise, nearly suffocating the child while co-sleeping with him, dropping the child from the parties' bed, nursing the child after consuming alcohol (which she acknowledged in sworn documents) and smoking marijuana while the child was in the home, which was stored in containers underneath the child's bassinet, just to name a few of the difficulties," the complaint states.
On Nov. 6, 2013, Comfort's parents flew from Washington to assist Comfort with the child while Zappin went out of town for work, according to the suit.
Zappin claims during the five-day period, credit card records revealed that they carried on their activities normally.
On Nov. 10, 2013, Comfort's parents were scheduled to return home and Comfort's father abducted the child from the parties marital home just after Zappin arrived back from his work trip. Comfort, her father, and the baby flew more than 3,000 miles away with Zappin's consent and with the apparent intent to permanently separate the plaintiff from his child.
Zappin claims after abducting the child, Comfort became even more unpredictable and, after learning that Zappin had filed a petition for custody and a motion for the emergency return of the child, she apologized, asking him to forgive her for the abduction and even alleged that she had only intended to stay in Washington for one week.
Comfort told Zappin she and the child would return after Thanksgiving, and then she claimed they might return after Christmas, according to the suit.
Zappin claims Comfort appeared to have little regard for the fact that she had separated him from his child.
After Zappin filed the petition for custody, Comfort was ordered to return with the child by Nov. 15, 2013, however, Comfort did not return with the child, according to the suit.
Zappin claims Comfort went to Pierce County Superior Court and alleged that Zappin had abused her. She continued to change her story of alleged abuse.
In February 2014, Zappin learned that Comfort had retained Wallack of The Wallack Firm to represented her in their divorce case, according to the suit.
Zappin claims that Wallack is a self-proclaimed "celebrity divorce attorney" and that he "makes a mockery" of the practice of law. At a hearing, Wallack would only agreed to a visitation schedule that provided for supervised visitation at Comprehensive Family Services at a rate of approximately $150 per hour.
"It was at this stage that Comfort, at the direction of Wallack, began using supervised visitation not only as a means from depriving plaintiff of meaningful access to the child, but as a way to financially inflict pain on plaintiff as he was forced to bear the entire cost," the complaint states.
Zappin claims even though Comfort was no innocent party and was engaging in repeated unlawful actions designed to inflict harm and deprive him of the child, Wallack's predatory behavior toward Comfort was entirely a sham to put even more pressure on her to continue litigating the custody dispute to churn fees for his own financial benefit.
"He saw deeps pockets with respect to Comfort and her parents, who were assisting her in paying Wallack's invoices, as well as with respect to Plaintiff and his parents," the complaint states. "Wallack sought to capitalize off the opportunity by not simply maintaining Comfort's position with respect to the child, but by engaging in unethical litigation tactics designed to prolong the litigation, create the need for voluminous pre-trial motion practice and force the divorce action into a costly and prolonged trial to generate enormous legal fees for his own benefit."
Zappin claims during his conversations with Comfort in 2014, Comfort told him that Wallack repeatedly attempted to pressure her to have sex with him to satisfy portions of her ballooning legal fees.
On Aug. 11, 2014, Cohen was appointed as Attorney for the Child for the 10-month-old infant, according to the suit.
Zappin claims Cohen did everything in her power to "utterly destroy" him, smear his character with repeated attacks and preventing him from any reasonable access to his child in an unlawful effort to "churn fees for her own personal gain."
Zappin is seeking compensatory and punitive damages. He is representing himself.
U.S. District Court for the Southern District of New York case number: 1:18-cv-01693