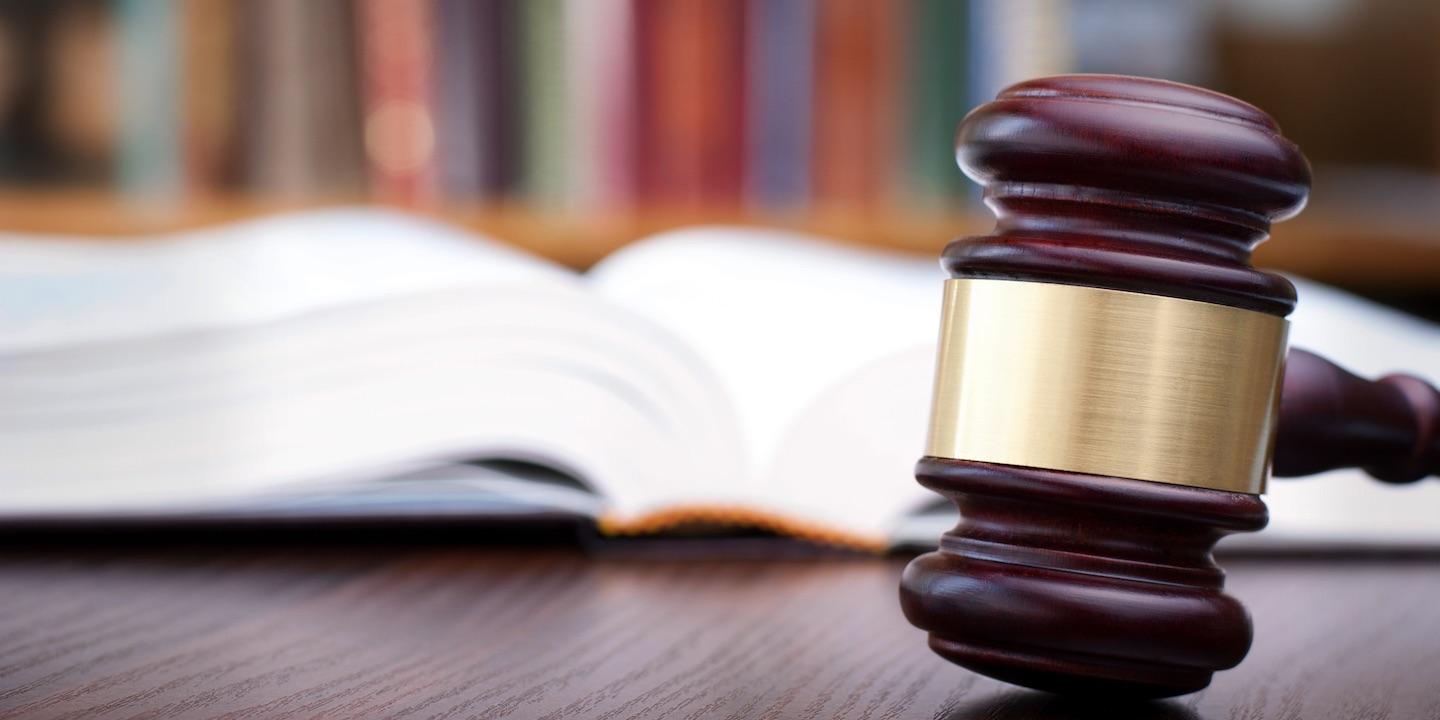 CHARLESTON – After seeking permission for nearly a year, a Kanawha Family Court judge now officially can hold hearings on Saturdays.
"I think there are times judges should try to make themselves available outside of normal hours," Judge Jim Douglas said. "Justice delayed is justice denied."
Douglas said part of his 2016 election campaign was that he wanted to clear a backlog of cases on the docket.

Douglas
"One of the reasons I got elected, I think, was that the cases in my division weren't being processed," he said. "I said I would work evenings and weekends to clear up this docket to address the cases in a timely fashion."
Douglas said he was willing to work one Saturday per month for half a day to "accommodate Kanawha County citizens who would otherwise have to miss a precious day's work during the regular week."
So, Douglas said he immediately started working evenings. Then, he scheduled a half-day docket for a Saturday at the end of January 2017. And one for February.
"My premise was to be able to get rid of smaller cases that still were on the docket," he said. "Maybe a ruling on a motion or a child support computation … something that didn't involve a lot of witnesses. It usually was just the parties and me. I didn't have my staff in here or anything … no extra money for the county.
"It runs against the popular notion of what jurists do. I am willing to work, to put in the hours."
Douglas also said he felt guilty for having to miss most of a day of work because of a medical appointment.
"I thought I owed the taxpayers a day because of that," he said.
Ken Ballard, chief family court judge in Kanawha County, first sent a letter last March to Supreme Court Administrator Gary Johnson trying to stop Douglas from conducting hearings on Saturdays. Douglas put those hearings on hold after Ballard made the request.
Then, former Supreme Court Chief Justice Allen Loughry issued an administrative order on June 16, ordering the Kanawha Family Court to officially "cease and desist holding hearings outside the normal business hours of that court."
Loughry noted that the Kanawha County Judicial Building requires at least two bailiffs to secure both the family court hearing room and the others areas in which family court litigants may be present prior to, during and after hearings.
"This court is informed that providing appropriate security for family court hearings outside normal business hours is likely to strain the financial resources of the Kanawha County Sheriff's Office, the Kanawha County Commission, or both," Loughry wrote, adding that the chief family court judge needed to seek prior approval if extraordinary circumstances required holding hearings outside of normal business hours.
On Jan. 22, Douglas asked the Justices to reconsider the June order.
Douglas noted Loughry's authority as Chief Justice regarding administrative orders, but noted that same state Constitution guarantees citizens access to the courts.
"However, an appellate court's supervisory authority over inferior courts and rulemaking authority do not constitute a form of free-floating justice untethered to legal principle, and attempts by an appellate court to use broad supervisory and rulemaking authority as a way to control the properly vested discretion of the trial court should be squarely rejected," Douglas wrote, citing a 2005 state Supreme Court decision in Stern v. Chemtall.
Douglas also mentions "other reports" Loughry had mentioned in his order, inferring that Kanawha County Commission President Kent Carper and Kanawha County Sheriff Mike Rutherford provided information regarding budgetary concerns.
"The question does linger: from whom were the 'other reports' received; and could the courtesy copy recipients named in the Ballard letter be the silent authors of the 'other reports' to the Chief Justice, and for whose benefit (real parties in interest) the June 16, 2017, Administrative order was issued?" Douglas asked.
Douglas also asks if the order only applies to Kanawha County, "how can it be said that said order was intended to provide a unified court system and centralized standards throughout the State of West Virginia." He made a similar note regarding the Kanawha Circuit Court and Kanawha Magistrate Court, both of which occupy the same building.
Douglas notes that the average cost of one bailiff for one Saturday hearing schedule per month for four hours is about $88. He also notes that the money "does not come from the coffers or the budget of the West Virginia Supreme Court of Appeals, but rather from the public monies of Kanawha County."
"$88 per month to serve the public and greater domestic relations good of Kanawha County should not be a financially unacceptable burden to Commissioner Carper and Sheriff Rutherford," Douglas wrote.
After nearly three weeks with no response, Douglas again wrote the Justices asking for a response. In that letter, he quoted a response he received from Johnson in a Feb. 9 email.
"Jim, I have contacted the Clerk's Office and they have informed me that such administrative matters are not docketed because they are not subject to review," Johnson wrote. "Further such order is not subject to reconsideration."
Douglas said that response led him to believe that not all of the five Supreme Court Justices had received his Jan. 22 request to reconsider. He also explained his rationale again in the Feb. 12 letter.
"Finally, I must confess that I am not only surprised, but in fact alarmed, that there can be no reconsideration of an administrative order of this Supreme Court," Douglas wrote. "Changing values, legal evolution, fast-paced technology, common experience and, indeed, logic alone would strongly suggest that there have been revisions, modifications and revocations of administrative orders in the history of the court. If not, then perhaps a precedent should be set here."
On March 8, new Chief Justice Margaret Workman said the court had reconsidered the prior order entered by Loughry, who was voted out as Chief Justice on Feb. 16 and replaced by Workman.
"The court has not found any statute or procedural rule that prohibits the holding of hearings by the Family Court of the Eleventh Circuit, Fifth Division, on one Saturday a month from 8:30 a.m. to noon," she wrote. "Because there is no legal prohibition against having family court proceedings on Saturdays, the court has decided to allow the judges of the Eleventh Family Court Circuit to hold hearings on Saturdays when in their discretion it is proper to do so, provided that the rules promulgated by this court and the statutes of this state are observed."
Douglas said he soon will resume the Saturday docket. He said he thinks that will help accommodate the citizens of Kanawha County and further reduce his case backlog.
"When I came in here, I had 235 cases on my docket," Douglas said. "And before I actually got started, I had 10 more cases given to me. But now, I only have 80 outstanding cases.
"Honestly, I think that is nothing short of miraculous. My staff and I have worked hard on this.
"I come from a working-class, blue-collar family. I practiced law for nearly 40 years. I don't forget where I came from, both as a person and as a lawyer. And people work during the week. In this economy, if I can do something to make it a little more convenient, then that's good for everyone.
"I might have 80 cases or 235 cases, but this is their only case for the parties who come to my court. One of the pledges I made when I was sworn in was to remember that."