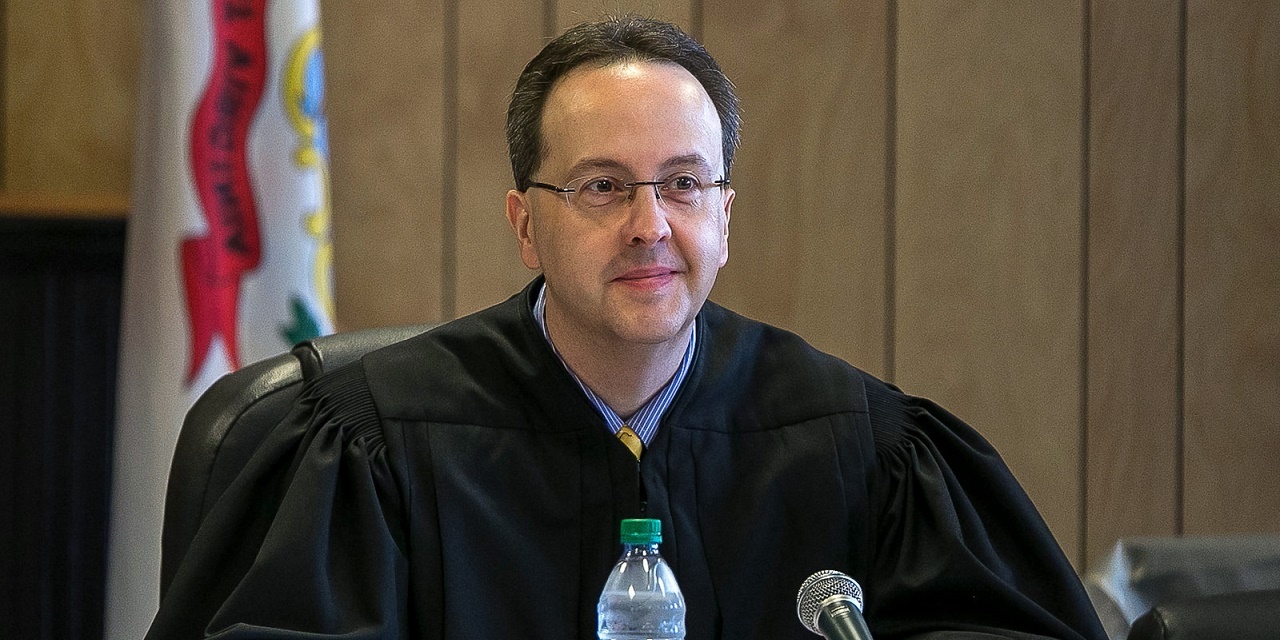 CHARLESTON — State Supreme Court Justice Allen Loughry has been indicted on 22 federal counts, which could mean fines of $5.5 million and jail time of up to 395 years.
The 22 charges include lying to federal agents, witness tampering and mail and wire fraud. Loughry, 47, was charged by a federal grand jury. The indictment that was unsealed June 20, which is West Virginia Day. He had a 10 a.m. initial appearance in U.S. Federal Court in front of Magistrate Dwane Tinsley.
The indictment was unsealed five years ago to the day after Loughry had an antique Cass Gilbert desk valued at more than $40,000 moved from the state Capitol to his home.
At approximate 7:30 a.m., Loughry was arrested by the Federal Bureau of Investigation and taken to the Robert C. Byrd Federal Courthouse in Charleston.
"A federal grand jury has charged a justice on the state's highest court with numerous and serious federal crimes," U.S. Attorney Mike Stuart said. "This is a solemn day for all West Virginians."
Stuart said West Virginia and its citizens deserve better ... on West Virginia Day and every day.
"They have worked too hard and too long to tolerate misconduct that strikes at the heart of the public's trust by their elected officials," Stuart said. "I intend to do all that I can to ensure that our people have the honest government they deserve."
Loughry is accused of using a government vehicle and submitting mileage claims for reimbursement; using a government vehicle and credit card on personal trips; and unlawfully converting his own use a historically significant people of furniture — the Cass Gilbert desk.
Loughry also was indicted for attempting to corruptly obstruct and influence testimonial evidence of a Supreme Court employee in an imminent grand jury investigation.
During a press conference, Stuart also confirmed Loughry was who first brought matters of concern at the court to the attention of the U.S. Attorney.
"Because you report it does not absolve you from being involved," Stuart said, although he repeatedly reminded the media in attendance that Loughry is innocent until proven guilty.
"We intend to prove his guilt, but he has not been found guilty of anything at this point," Stuart said. "For the past several weeks, public officials across West Virginia have been quick to condemn Justice Loughry, perhaps with the hope that the crisis in public confidence with the Supreme Court could be expediently resolved by lodging all culpability on just one person – Justice Loughry.
"That may or may not be the case. Our work continues on many fronts, including additional areas of corruption. I urge public officials and the public to respect this process and allow the process to play out."
Assistant Special Agent in Charge Nick Boshears said public corruption is a top investigative priority for the FBI.
"It erodes public confidence and undermines the Rule of Law," Boshears said. "We want the people we serve to known the FBI will hold those accountable who betray the public's trust."
Stuart said public officials across the state were quick to condemn Loughry over the past few weeks, possibly in the hopes that the crisis in public confidence with the Supreme Court could be "resolved by lodging all culpability on just one person."
"That may or may not, however, be the case," Stuart said. "Our work continues on many fronts including additional areas of corruption. I urge public officials and the public to respect this process and allow the process to play out."
Stuart also praised the hard work of several law enforcement partners, agencies and individuals, including the FBI, the West Virginia Legislative Commission on Special Investigations, the Internal Revenue Service-Criminal Investigation Division and Assistant U.S. Attorneys Philip H. Wright, L. Anna Forbes and Eric Bacaj.
The 22-count indictment charges are 16 counts of mail fraud, which carry a penalty of up to 20 years each; two counts of wire fraud, which carry a penalty of up to 20 years each; three counts of making false statements to a federal agent, which carry a penalty of up to five years each; and one count of witness tampering, which carries a penalty of up to 20 years.
If convicted on all counts, Loughry faces possible jail time of up to 395 years, a fine of $5.5 million and a term of supervised release of up to 3 years.
The Supreme Court suspended Loughry without pay while charges of judicial misconduct against him were pending on June 8.
That motion meant that Loughry could not hear any arguments or perform any judicial functions while his case progresses through the court system.
Two days prior, a request to suspend Loughry's law license was issued, along with a 32-count Statement of Charges.
In the June 6 filing, the Judicial Investigation Commission claimed Loughry violated the Code of Judicial Conduct by making "false statements with the deliberate attempt to deceive, engaged in sophism and gave disinformation with the intent to harm another person."
The JIC statement said it had been investigating Loughry since February.
The other four Supreme Court justices have recused themselves from hearing the matter involving Loughry's law license.
Chief Justice Margaret Workman appointed Kanawha Circuit Judge Joanna Tabit as acting Chief Justice. Tabit appointed four other judges to serve as justices in the case. They are Circuit Judges Robert A. Burnside Jr. of Raleigh County, Russell M. Clawges Jr. of Monongalia County, Jennifer P. Dent of Greenbrier County and Senior Status Judge James J. Rowe, also of Greenbrier County.
The charges are linked to Loughry's denial that he had anything to do with renovations to his state Capitol office that included a $32,000 couch, $1,700 for throw pillows and a $7,500 wooden inlaid medallion in his office floor. The JIC also says Loughry violated the Code of Judicial Conduct "when he kept secret from other justices" a December 2017 federal subpoena served on the court.
Loughry "personally selected the couch," the JIC statement of charges says. "He also selected the blue suede fabric covering for the couch and the fabric covering the throw pillows."
Supreme Court spending has been under scrutiny since November when WCHS-TV reporter Kennie Bass first detailed other state Supreme Court expenditures. Since 2009, court offices have undergone extensive renovations. The original price tag was about $900,000 for the first round of renovations. But it since has grown to more than $3.7 million and included more areas of renovations.
In addition to the couch and wood inlay in Loughry's office, some of the issues that have drawn the most attention by the media, lawmakers and the public are $28,000 rugs in Justice Robin Jean Davis's office and $130,000 in renovations to Justice Beth Walker's office just a few years after it had been renovated when former Justice Brent Benjamin was in office.
"A multitude of state Supreme Court records demonstrate that respondent (Loughry) was heavily involved in the design and renovation of his office," the statement of charges says. "For example, respondent submitted a rough hand drawing with detailed notes done by him depicting how he would like his office to look upon completion. Importantly, the drawing contained the wooden medallion."
The JIC statement also details a couch that had been owned by former Justice Joseph Albright that Loughry moved to his home for use.
After a Charleston Gazette-Mail columnist questioned the whereabouts of the couch, Loughry and three court employees loaded it into a court van and moved it to a court warehouse.
The JIC says Loughry failed to follow the tenets of the state's Uniform Unclaimed Property Act and turn the couch over to the state Treasurer.
"Instead, he improperly converted the property for his own personal use," the JIC says.
Loughry was elected to the Supreme Court in 2012, and served as chief justice in 2017. His fellow justices voted him out as chief justice earlier this year. Before his election, he had served as a law clerk at the Supreme Court, including time with current Chief Justice Margaret Workman. Before that, he worked in the state Attorney General's office.