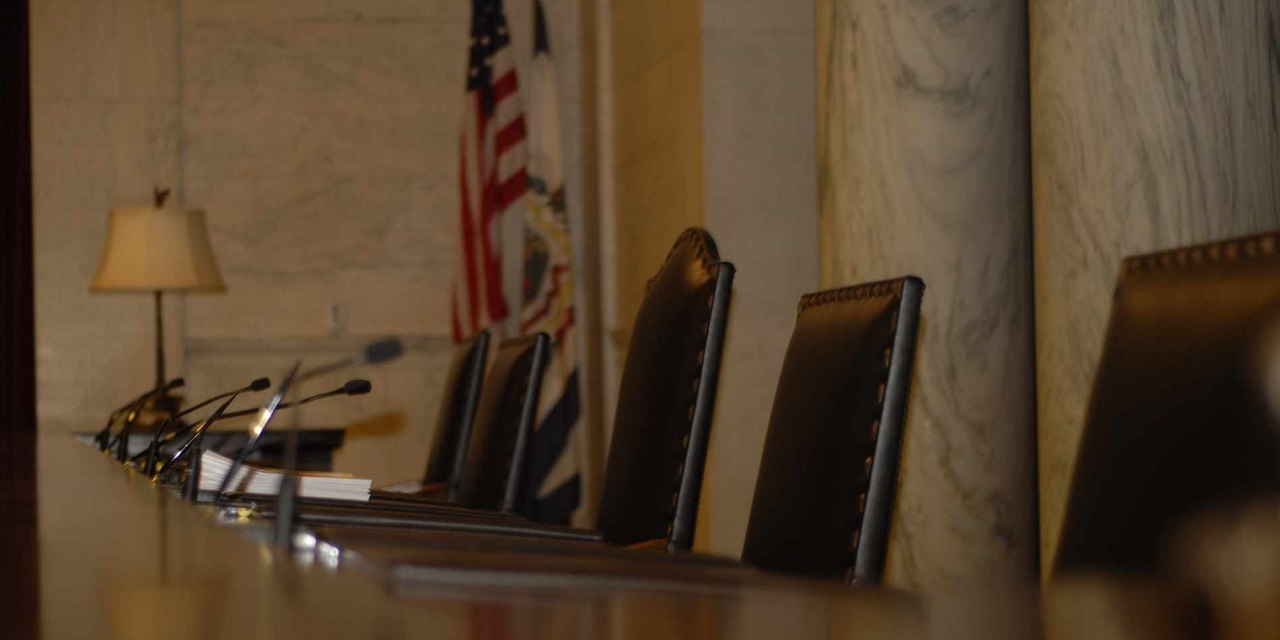 CHARLESTON – The West Virginia Supreme Court of Appeals issued a memorandum decision in an appeal against Public Service Commission of West Virginia, ruling that the petitioner failed to meet the burden of proof when he challenged the appointment of a candidate applying for a job.
The court ruled June 29 that the petitioner didn't prove that he was the most-qualified candidate for a job in which he had applied.
Justices Robin Jean Davis, Menis E. Ketchum and Elizabeth D. Walker agreed in the decision. Justice Allen H. Loughry II was suspended and did not participate in the decision. Chief Justice Margaret Workman was disqualified from participating in the decision.
According to the opinion, petitioner James C. Weimer and Robert Weiford applied for a job with the Public Service Commission. Weiford was eventually appointed to the position and Weimer then filed a grievance challenging the appointment.
Weimer argued that Weiford should be disqualified from the job, but his grievance was denied at level one.
At the next level, the parties participated in mediation, but no resolution was met, according to the memorandum opinion.
At the third level, an administrative law judge (ALJ) held an evidentiary hearing and denied the grievance on Sept. 29, 2016.
Weimer then appealed the decision to the Kanawha Circuit Court, who also affirmed the denial of the grievance on June 28, 2017. He then appealed to the West Virginia Supreme Court of Appeals.
"On appeal, the parties dispute the number of the assignments of error that petitioner is raising," the decision states. "Petitioner states that he raises all 11 assignments of error listed in his notice of appeal."
The Supreme Court justices noted that Weimer's arguments regarding Weiford's work history, among other things, were not factually supported.
The court found that the ALJ's finding that all the issues Weimer raised could be "summarily rejected was not clearly wrong."
"We note that Ms. [Rebecca] White and the [Division of Personnel]'s personnel transaction review unit validated that Mr. Weiford, the successful applicant, met the minimum qualifications for the 'engineer senior' position," the decision states. "Petitioner disagrees with that determination. However, at the evidentiary hearing before the ALJ, Ms. White testified as to how the personnel transaction review unit determined that Mr. Weiford met the minimum job qualifications."
The court ruled that upon reviewing the record, they found that the ALJ was not wrong in his finding that Weimer "failed to meet his burden of proving, by a preponderance of the evidence, that he was the most-qualified candidate for the 'engineer senior' position."
The court concluded that Kanawha Circuit Court correctly affirmed the ALJ's denial of Weimer's grievance. It affirmed the circuit court's June 28, 2017, order.
West Virginia Supreme Court of Appeals case number 17-0668