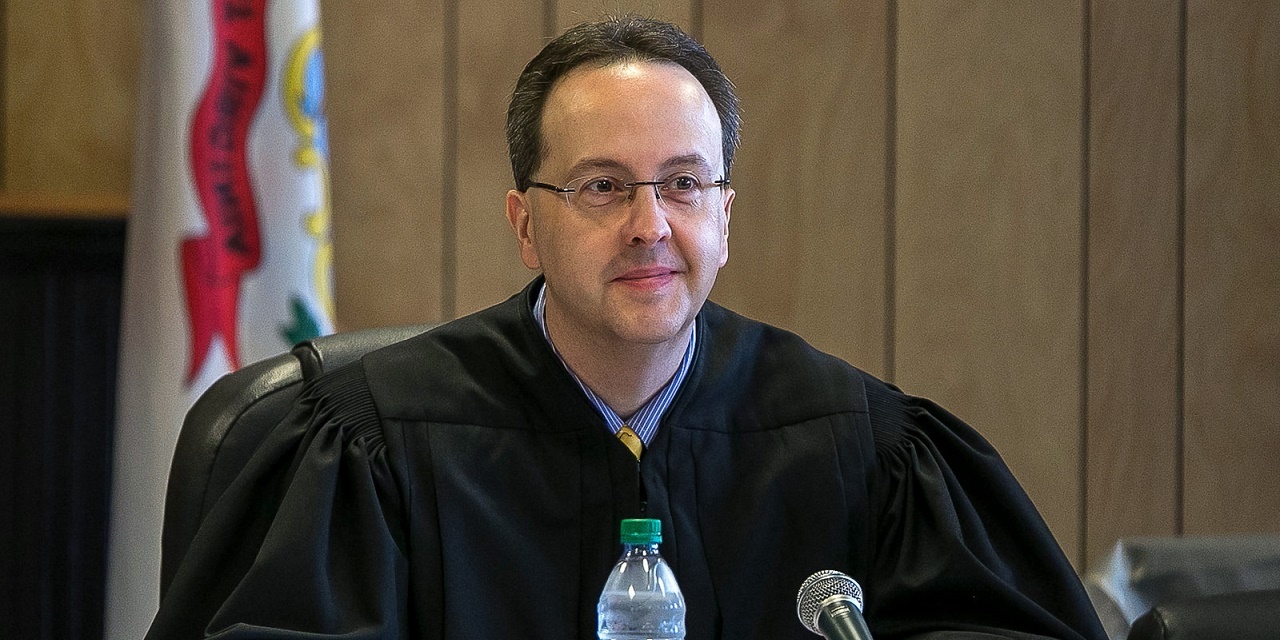 CHARLESTON – Saying there is "more than enough" evidence to do so, the Democratic members of the House Judiciary Committee are calling for the impeachment of suspended state Supreme Court Justice Allen Loughry.
The Democrats also have created a proposed Articles of Impeachment and demand Republican leadership to "stop dawdling around" and bring Loughry's impeachment to a vote.
"Enough is enough," said Barbara Evans Fleischauer, the minority chairwoman of the committee. "We have been in Special Session looking at this for over five weeks and the evidence we have seen on Justice Loughry just confirms what was already found in three prior investigations.
"Former Justice Ketchum has not only resigned, but he's agreed to plead guilty to federal charges with the United States Attorney. Despite a 23-count indictment, Justice Loughry doesn't appear willing to do the same."
Fleischauer said the committee should pass the Articles of Impeachment and recommend impeachment to the state Senate.
"Although remaining Justices have been cleared of ethics charges, if the committee chooses to continue looking at their conduct, nothing prevents us from doing so," she said.
Committee Chairman John Shott, a Republican, called the timing of the Democrats' release disappointing. The committee is schedule to meet in a few days in executive session to discuss the definitions of impeachment.
"It seems once we start developing evidence that implicates their favorites on the court they want to direct attention back to Justice Loughry," Shott said on MetroNews' "Talkline," referring to testimony last week about Chief Justice Margaret Workman and Justice Robin Jean Davis. "We ought to look at all of the evidence and make one recommendation as to one or more of the justices to impeach and go forward in a consistent and prepared manner with that trial of one or more persons.
"It will be much more efficient (if we try them together) and much less likely to trigger partisanship especially if their histories are with different parties. We'd also be less likely to inconvenience the witnesses."
The committee's minority vice chairman agrees with Fleischauer.
"This whole process has become very political and the judicial branch should always operate immune from political shenanigans," Shawn Fluharty said. "We have eight Articles of Impeachment – any one is sufficient for Justice Loughry's removal."
The articles in the Democratic proposal focus on Loughry taking possession of the antique Cass Gilbert desk and having it moved to his home, his taking of a blue-green leather couch donated to the court by late Justice Joe Albright's family for use at his home, making false statements to the House Finance Committee during budget hearings about his knowledge of purchases and renovations to his office, his use of state-owned computer equipment for personal use at his home, his use of state vehicles and a gas card, lying to federal agents, had personal pictures and other items framed with state money and repeated violations of the State Code of Judicial Conduct.
"The power of choosing our next Supreme Court Justice should belong to the people of West Virginia, not politicians and lobbyists in a back room," Fluharty said. "Any attempt to take power away from the people and pack the court wreaks of the very corruption we are trying to stop."
Aug. 14 is an important date. If there is an opening on the Supreme Court before that, it could be on this fall's general election ballot. If not, Gov. Jim Justice would appoint someone to fill the vacancy. Fluharty has said Republican leaders are pushing for the later date so Justice, a Republican, can appoint someone.
On Feb. 5, Delegate Mike Pushkin introduced House Resolution 4 during the Regular Session to initiate an impeachment inquiry on Loughry.
"Here we are 6 months after I filed my resolution, more than a month after we convened this impeachment proceeding, and nothing has happened," Pushkin said. "Our concern always was that the House Republican Leadership would drag their feet, and try to pack the court with appointed Justices, rather than having a Court composed of Justices voted on by our citizens.
"It turns out our fears were justified."