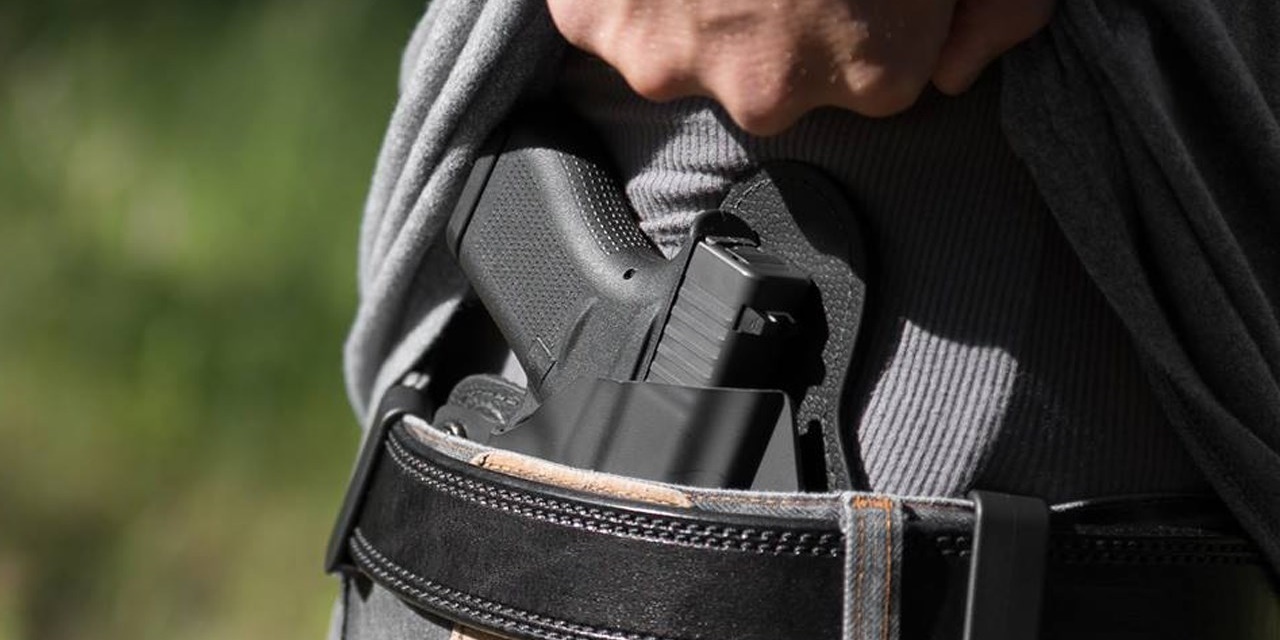 CHARLESTON — Attorney General Patrick Morrisey has affirmed recognition of West Virginia's concealed carry permits for 10 states.
Currently, there are 23 states that recognize West Virginia concealed handgun licenses and 14 that recognize West Virginia provisional concealed handgun licenses and West Virginia concealed handgun licenses.
"Our office works hard to establish and maintain concealed carry reciprocity or recognition agreements with states across the nation," Morrisey said in an interview with The West Virginia Record.

Patrick Morrisey | AG's website
Morrisey said the reciprocity and recognition agreements ensure convenience when traveling and peace of mind for license holders who choose to carry and exercise their Second Amendment rights.
"We recently affirmed agreements with Alaska, Arizona, Georgia, Indiana, Louisiana, Missouri, Nebraska, Nevada, North Carolina and Wyoming," Morrisey said. "We expect more announcements to be made in coming weeks from the remainder of previously existing concealed carry agreements nationwide."
Morrisey said preserving this recognition is a victory for gun owners.
Each year Morrisey's office discusses with each state to ensure continued recognition of West Virginia's concealed handgun licenses and to explore the potential to expand to other states.
"This time of year we like to highlight that states along popular summer travel routes, including South Carolina and Florida, recognize West Virginia concealed handgun licenses," Morrisey said. "This makes travel easier for those who wish to cross state lines while still utilizing their right to concealed carry."
In the states that recognize West Virginia concealed handgun licenses, Alaska, Arizona, Kansas and Vermont do not require concealed handgun licenses to carry concealed, but local restrictions may vary.
Wisconsin only recognizes licenses issued after June 2012 and Maine allows individuals to carry without a concealed handgun license.
Recognition in Alaska, Arizona, Louisiana, Nebraska and Nevada is also limited to concealed carry licenses that are issued to individuals over the age of 21.
"West Virginia license holders traveling to other states who wish to carry a concealed weapon are still encouraged to contact those states to confirm their recognition status and any local restrictions," Morrisey said. "It is the responsibility of all West Virginia concealed firearm license holders to know and understand the applicable firearm laws of the states within which they plan to visit."
Morrisey said anyone wishing to obtain a concealed handgun license can do so by contacting their local sheriff's office.