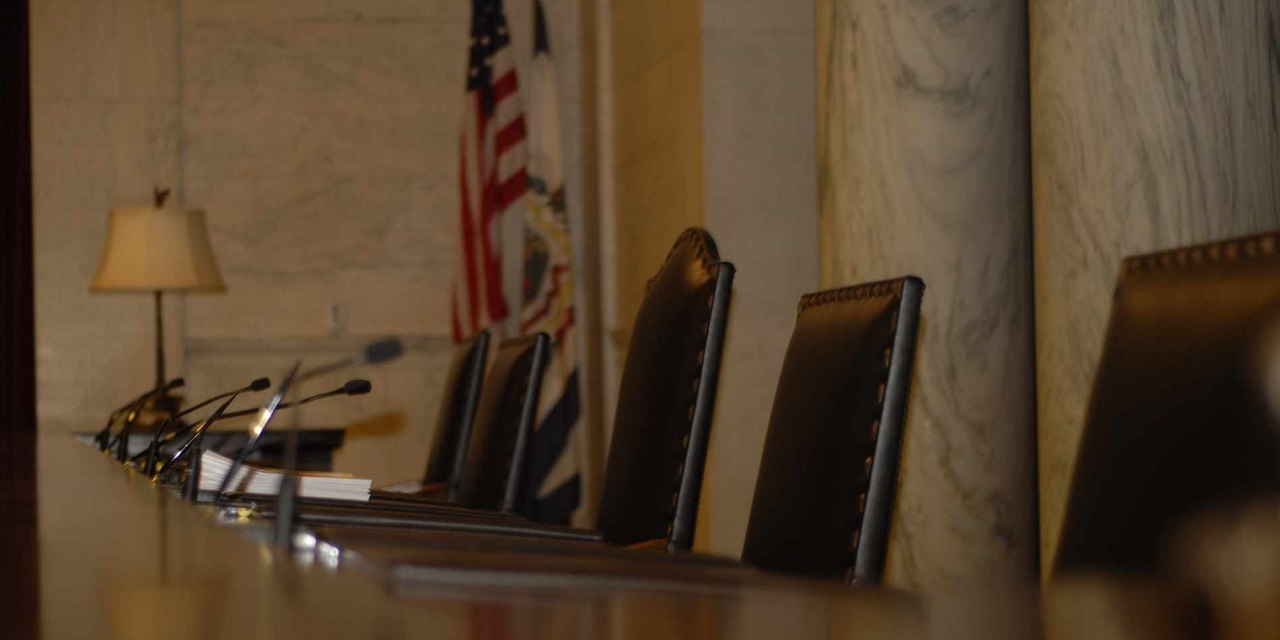 CHARLESTON – The state Senate has approved the proposed rules for the impeachment trials of three state Supreme Court justices.
The full Senate met Aug. 20 to take the first steps of preparing for the trials. The timeline going forward isn't yet known, but Senate President Mitch Carmichael has said he's hoping to start the trial in mid-September.. After approving the proposed rules, the Senate adjourned until it is called back by Carmichael.
Most of Monday's meeting involved Sen. Charles Trump (R-Morgan and chairman of the Senate Judiciary Committee) explaining the proposed rules. A few senators introduced amendments, but each was voted down. Democrats also introduced a bill calling for a special election if any justices are removed from office. It was referred to the Senate Judiciary Committee.

Carmichael
The full Senate will serve as a jury in the impeachment trials of state Supreme Court Chief Justice Margaret Workman, Justice Beth Walker and suspended Justice Allen Loughry. The House of Delegates voted Aug. 13 to impeach them and former Justice Robin Jean Davis, but Davis resigned that same day. Former Justice Menis Ketchum resigned last month and was not considered in the impeachment proceedings.
Each of the three remaining justices will be tried separately, according to Senate Resolution 203.
"Each individual is handled separately," Carmichael (R-Jackson) said on MetroNews' Talkline
program. "There will not be a consolidation of those articles of impeachment. Each one will be handled separately which I believe is the proper way to handle it."
After the justices receive a summons to appear before the Senate, the rules say their attorneys will have five days to request discovery. Trial managers and attorneys for the House of Delegates then have 10 days to provide copies of evidence and witness lists.
The managers who have been appointed from the House to prosecute the trial in the Senate are House Judiciary Chairman John Shott (R-Mercer), House Judiciary Chairman Roger Hanshaw (R-Clay), Delegate Ray Hollen (R-Wirt), Delegate Andrew Byrd (D-Kanawha) and Delegate Rodney Miller (D-Boone).
The state Constitution calls for the presiding judge for the Senate's impeachment trial to be the chief justice of the Supreme Court or another justice designated by the court. Because all current members of the court are subject to impeachment, that leaves Cabell Circuit Judge Paul T. Farrell to preside. He was appointed by Workman earlier this month to sit in for Loughry during his suspension.
Loughry is named in seven of the 11 articles of impeachment, Workman in three and Walker in one. The offenses include not holding each other accountable, excessive spending on office renovations and skirting the law to overpay senior status judges.