CHARLESTON — West Virginia House Minority Whip (D-Marion) Mike Caputo requested that Gov. Jim Justice issue a special session call to consider articles of impeachment against former Supreme Court Justice Menis Ketchum today.
In his letter, Caputo said while the House of Delegates initially focused the impeachment proceedings on sitting justices only, it is clear that the actions in the Senate relating to former Justice Robin Jean Davis mean this is no longer true.
"In my opinion, former Justice Ketchum's admission of guilt to a federal charge of wire fraud most certainly rises to the level of an impeachable offense," Caputo wrote. "As such, the Legislature has a duty t ensure that former Justice Ketchum no longer profits at the expense of the taxpayer—especially in the form of his retirement compensation."
Caputo said the Legislature must remain diligent, fair and thorough in its actions in order to restore the integrity of the court system in West Virginia.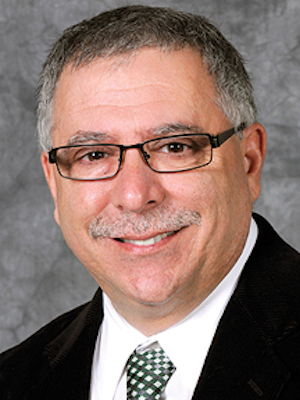 Mike Caputo W.Va. Legislative Photography
The letter was hand delivered to Justice.
Ketchum resigned in July before a federal information was filed against him. He pleaded guilty Aug. 23 to one count of wire fraud. His sentencing is Dec. 6.
Ketchum has admitted to using a state-owned vehicle and a state purchasing card on golf trips to Virginia, according to a federal information filed last month.
He resigned before the information came to light. He faces a maximum sentence of 20 years in prison and a $250,000 fine.
Ketchum used a state-owned vehicle to commute from his home in Huntington to the court in Charleston starting in 2012, according to the information. That was allowed by his fellow justices.
A pre-trial hearing was held Sept. 11 before the Senate to prepare for the impeaching trial for up to four justices.
Justice Beth Walker's trial will begin Oct. 1. Justice Margaret Workman's trial will begin Oct. 15. Suspended Justice Allen Loughry's trial will begin Nov. 12. Davis's trial is set for Oct. 29.
Davis resigned in August on the same day the House of Delegates passed articles of impeachment against her, Workman, Loughry and Walker
Loughry faces a 25-count federal indictment after the federal grand jury issued another second superseding indictment against him earlier this month.
Loughry is also named in a 32-count charge from the state Judicial Investigation Commission of violating the Code of Judicial Conduct by misusing state resources and lying about it.